Ron Howard In Talks To Direct Neil Gaiman's 'The Graveyard Book' For Disney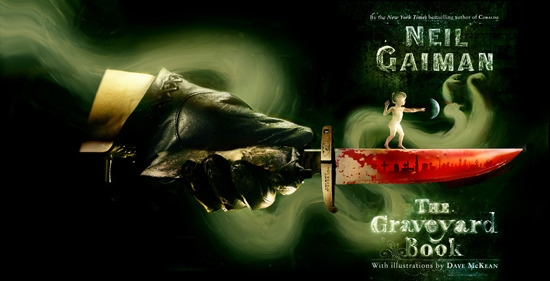 Neil Gaiman's best-selling YA novel The Graveyard Book, a ghoulish play on The Jungle Book, has been in development heck for a little while. It was announced as a stop-motion Disney project directed by Henry Selick (Coraline) in early 2012, but that version was put on hold when Selick and Disney parted ways late last year.
Now the project is back in action, and remains at Disney. But a couple big things have changed. One is that Ron Howard is in talks to step in to direct. The other is that his version will be a live-action film.
THR reports that Howard will oversee the creation of a new script, but we don't know who'll write. (Akiva Goldsman would be an obvious assumption, but since he's busy making Winter's Tale, it will likely go to someone else.)
Here's the description of Gaiman's novel:
While a highly motivated killer murders his family, a baby, ignorant of the horrific goings-on but bent on independence, pulls himself out of his crib and toddles out of the house and into the night. This is most unfortunate for the killer, since the baby was his prime target. Finding his way through the barred fence of an ancient graveyard, the baby is discovered by Mr. and Mrs. Owens, a stable and caring couple with no children of their own—and who just happen to be dead. After much debate with the graveyard's rather opinionated denizens, it is decided that the Owenses will take in the child. Under their care and the sponsorship of the mysterious Silas, the baby is named "Nobody" and raised among the dead to protect him from the killer, who relentlessly pursues him. This is an utterly captivating tale that is cleverly told through an entertaining cast of ghostly characters. There is plenty of darkness, but the novel's ultimate message is strong and life affirming.