The Wachowskis Take Television Project 'Sens8' To Netflix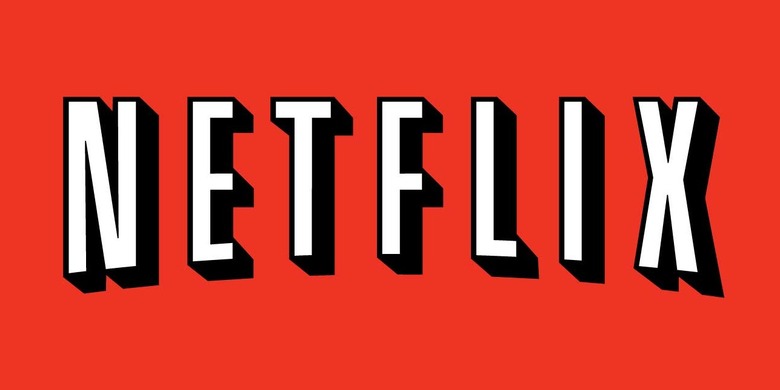 Late last year, Andy and Lana Wachowski (The Matrix, Speed Racer, Cloud Atlas) announced the development of their first television project, called Sens8. Working with J. Michael Straczynski (Babylon 5), the two were putting together a TV series that would potentially see the Wachowskis in the director's chair(s) for an episode or two.
Now the show is described as "a gripping global tale of minds linked and souls hunted." We have that description because Netflix has given the show a 10-episode order, and Sens8 will debut on the streaming service in late 2014. 
A press release has more details, with the Wachowskis explaining the show's origin:
Several years ago, we had a late night conversation about the ways technology simultaneously unites and divides us, and out of that paradox Sense8 was born.
What is Sens8? We still don't know exactly, beyond that bare decription above. Reportedly it came out of a set of spec scripts the trio crafted, and we're still working under the early assumption that the Wachowskis will direct some of the series.
The filmmakers do use the press release to explain why they wanted to work with the show's co-creator:
We're excited to work with Netflix and Georgeville Television on this project, and we've wanted to work with Joe Straczynski for years, chiefly due to the fact his name is harder to pronounce than ours, but also because we share a love of genre and all things nerdy.
(You might wonder about the fact that they've already worked together in some capacity, with Straczynski penning the Wachowski-produced Ninja Assassin.)
There's a lot of work to be done to make the show happen, but first the siblings are prepping their film Jupiter Ascending to shoot starting next month. The Warner Bros. film features Mila Kunis, Channing Tatum, Eddie Redmayne, Sean Bean, Douglas Booth, Tuppence Middleton, Kick Gurry.
That one is about "higher forms of life who are watching us from other, albeit this time non-meta worlds, but actual, other worlds, as in planets and moons." Mila Kunis is the lead, playing a Russian immigrant maid who shares the genetic makeup with the Queen of the Universe and is seen as a threat by that immortal and celestial superpower.