Relativity Picks Up Joseph Gordon-Levitt's 'Don Jon's Addiction' In Biggest Sundance 2013 Deal Yet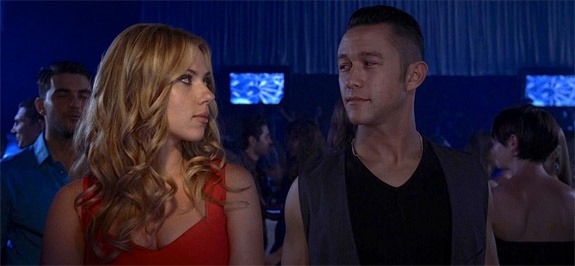 Talk about knocking it out of the park on the first try. Plenty of deals have come out of Sundance in the past few days, but the biggest one yet — and indeed, one of the biggest ever in the festival's history — is for Don Jon's Addiction, the feature directorial debut of Joseph Gordon-Levitt.
Relativity Media has reportedly paid $4 million for domestic distribution rights to the film, with plans to release it theatrically this summer. In addition to its famous director/star, the picture also features Scarlett Johansson, Julianne Moore, and Tony Danza. Hit the jump for more details.
Gordon-Levitt's new film sees him starring as a confident fellow who has no trouble bedding women — but whose real fixation is on the solo gratification he gets from online pornography. What finally shakes him out of his rut are his relationships with two very different women, played by Moore and Johansson. Given the subject material, it shouldn't be surprising that Don Jon's Addiction has plenty of raunch; based on what we've heard, Gordon-Levitt will have to do some trimming to earn an R rating. But it's proved a crowdpleaser at Sundance nonetheless, earning glowing reviews from our own Germain Lussier among many others.
While Don Jon's Addiction is Gordon-Levitt's first feature directorial effort, it's not his first foray into directing. He's shown off some of his talents before on his filmmaking website HitRecord. His short film credits include the Elmore Leonard adaptation Sparks, the teaser for which you can watch below.