Leonardo DiCaprio Ready To Take A "Long, Long Break" From Acting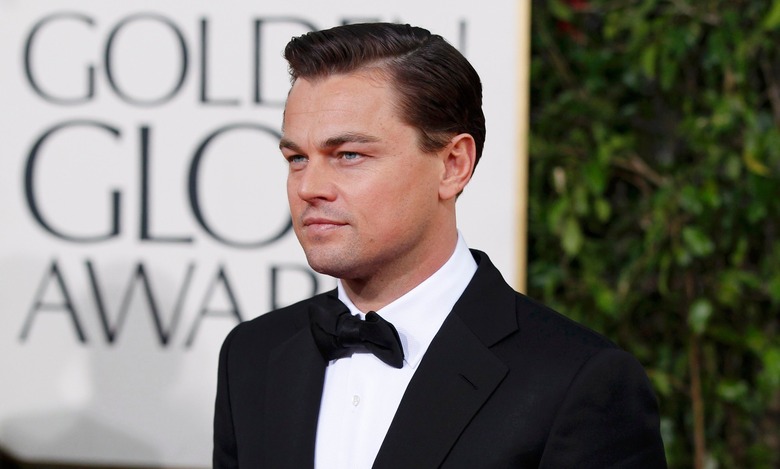 Leonardo DiCaprio hasn't even hit his forties yet, but he's already been working steadily for over two decades. The past year's seen him busier than ever, shooting roles in Django Unchained, The Great Gatsby, and The Wolf of Wall Street. You can hardly blame the guy, then, for craving a bit of a break.
In a recent interview, the actor alluded to his desire to put his acting career on the back burner for the time being. But a "break," in this case, doesn't necessarily mean sipping daiquiris by the pool (though we'd understand if he wanted to slot some time for that as well). Instead, he's hoping to shift his focus to environmental work for the time being. Hit the jump to keep reading.
"I am a bit drained. I'm now going to take a long, long break. I've done three films in two years and I'm just worn out," he admitted to the paper. "I would like to improve the world a bit. I will fly around the world doing good for the environment."
DiCaprio's devotion to the cause is well established. The actor has his own foundation, which according to its mission statement "supports efforts to secure a sustainable future for our planet and all of its inhabitants." In addition, as he pointed out to Bild, he tries to live his own life according to green principles: "My roof is covered with solar panels. My car is electric. A normal person does not drive more than 50 kilometres (31 miles) a day. That can be done with a plug." He's even supported films that further his favorite causes, like Blood Diamond and the upcoming animal poaching film from WB.
Despite his planned hiatus, it will be a while before we stop seeing the actor on the big screen. His Django Unchained is still in theaters, and he has both Baz Luhrmann's The Great Gatsby and Martin Scorsese's The Wolf of Wall Street due out this year. Then there's the possibility that he hasn't totally thought this plan through yet — plenty of actors and filmmakers have "retired" only to backtrack just days or months later. If he is serious, however, this likely puts the brakes on some of his other projects that aren't as far along, including The Devil in the White City and the Dennis Lehane adaptation Live By Night.
Discuss: Will you miss seing DiCaprio around?
[Sources: Deadline, The Playlist, ABS-CBN]