'Stoker' International Trailer #2: Chan-Wook Park Gets Weird, In English This Time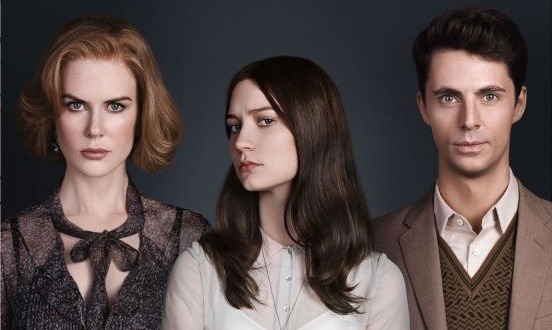 To coincide with its long-awaited Sundance debut, Chan-wook Park's Stoker has just unveiled a new international trailer. The first English-language outing from the Oldboy auteur stars Mia Wasikowska as India, a teenage girl mourning the death of her father (Dermot Mulroney). The unexpected arrival of her mysterious Uncle Charlie (Matthew Goode) further complicates matters, especially as he seems to have taken an unhealthy interest in both India and her chilly mother Evelyn (Nicole Kidman). Watch the new video after the jump.
I'm really not sure what the choppy editing was supposed to accomplish. Perhaps the marketers just wanted to dress up the footage, since most of the scenes are ones we've seen before. I can't place the song used in the trailer, but if you're curious about the soundtrack you can check out a sample from Clint Mansell's score here.
Stoker's been one of my most highly anticipated films since I first heard about it, but reviews so far have been rather mixed. Just about everyone agrees that Stoker looks damn good, but some were less impressed with the actual meat of the film. Here are some brief Twitter reactions from /Film's team at the festival; click here to read Russ' full review.
Stoker had some great visual storytelling but it felt empty #Sundance

— /Film (@slashfilm) January 21, 2013
Stoker is gorgeous and tense and cool...and kind of drops the ball narratively in the end. There's lots to like but it feels slight. #sundance

— Germain Lussier (@GermainLussier) January 21, 2013
Fox Searchlight has Stoker slated for a March 1 theatrical release. Jacki Weaver, Lucas Till, and Alden Ehrenreich also star.
Synopsis:
After India's (Mia Wasikowska's) father dies in an auto accident, her Uncle Charlie (Matthew Goode), who she never knew existed, comes to live with her and her emotionally unstable mother Evelyn (Nicole Kidman). Soon after his arrival, she comes to suspect this mysterious, charming man has ulterior motives, but instead of feeling outrage or horror, this friendless girl becomes increasingly infatuated with him.