Here's The First Official Image From 'Kick-Ass 2'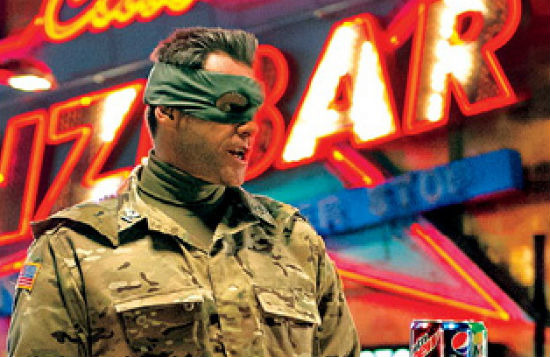 Jeff Wadlow's superhero sequel, Kick-Ass 2, is one of the many sequels being released in 2013 people are forgetting about. When he's put up against Superman, Iron Man and Thor, it makes sense though. Kick-Ass is just a guy with no powers and the will to stop crime. The little superhero that starred in Matthew Vaughn's 2010 film returns this year with most of the surviving cast returning (Aaron Taylor-Johnson, Chloe Grace-Moretz, Christopher Mintz-Plasse) along with several new characters, played by the likes of Donald Faison, John Leguizamo and Jim Carrey.
The latter, once the biggest comedy star on the planet, shows up in the first official image from the film. Check it out below.
The image pops up in the latest issue of Entertainment Weekly (via Comic Book Movie).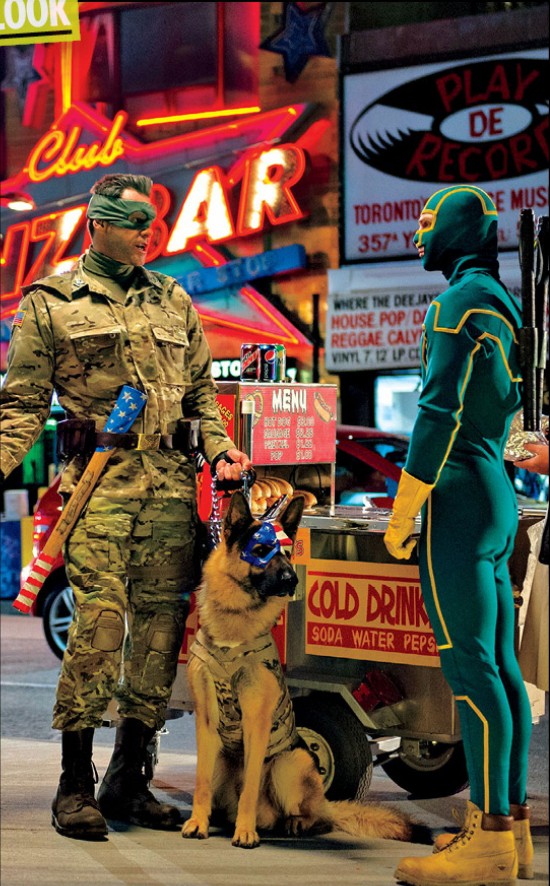 And here's the caption:
In the action-comedy sequel Kick-Ass 2 (out June 28), the eponymous hero (Aaron Taylor-Johnson, right) joins a superhero team called Justice Forever, led by Colonel Stars and Stripes (Jim Carrey, left). Chloe Grace Moretz reprises her role as Mindy, but has "given up Hit Girl and is trying to be a normal teenage," says Jeff Wadlow, who picks up the directing reigns from Matthew Vaughn.