'At Any Price' Trailer: Dennis Quaid And Zac Efron Fight In 'Goodbye Solo' Director's Acclaimed New Drama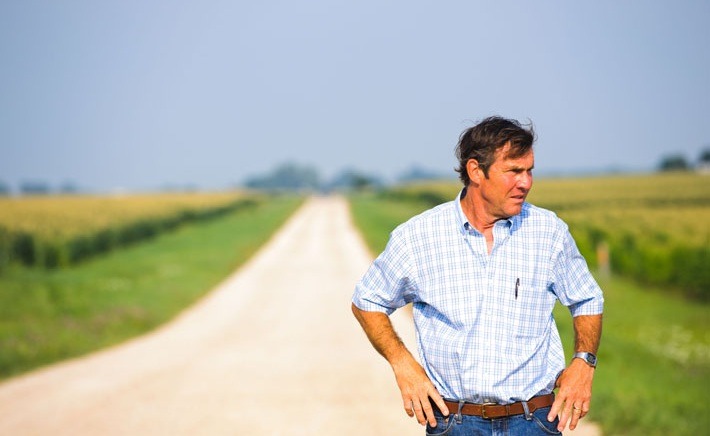 Half a decade after Zac Efron's last High School Musical outing, he's still working on the challenging transition from Disney dreamboat to serious adult actor. And while he's not quite there, he seems to be getting a little bit closer with every passing film. Neither The Lucky One nor The Paperboy were particularly well received, but they at least allowed Efron to try his hand at more mature material, and his supporting role in Liberal Arts earned some critical appreciation.
Perhaps Efron's best shot yet at proving his chops comes from At Any Price, the latest drama by Goodbye Solo and Man Push Cart director Ramin Bahrani. Reactions to the film were all over the place after its Telluride debut last year, but for what it's worth, our own Peter Sciretta called it his favorite of the festival — better, even, than Argo. Dennis Quaid, Kim Dickens, Heather Graham, Maika Monroe, and Red West also star. Watch the trailer after the jump.
Yahoo Movies posted the first trailer:

At Any Price looks like another sensitive, thoughtful drama from Bahrani, whom Roger Ebert has lauded as "the best new American director of recent years." The "American" part seems important — At Any Price looks uniquely of this country, not just in terms of the setting and characters but also in its focus on the mythological American dream. Indeed, its themes have drawn comparisons to another great American work, Arthur Miller's Death of a Salesman, from more than a few critics.
The film opens April 26.