Watch 12 Sundance Short Films Now On YouTube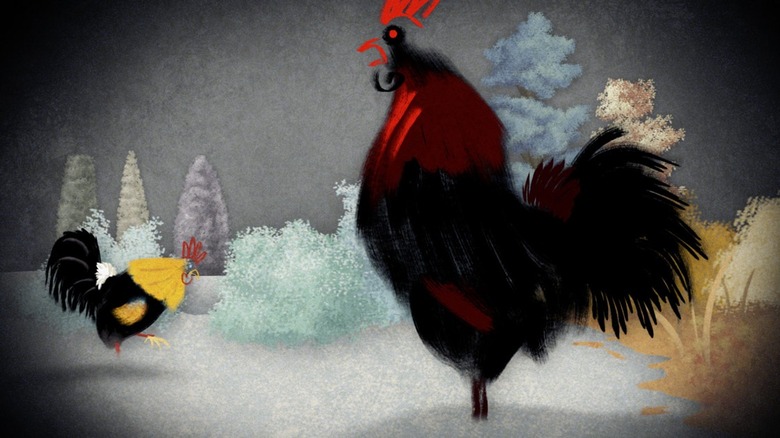 Whether you're actually at Sundance or just jealously reading tweets from people at Sundance, you're probably starting to hear some buzz about the year's most promising indies. The difference is that those in the former category get to watch (or re-watch) those titles in the coming days, while the rest of us have to wait months or even years for them to hit theaters.
This year, however, the programmers are kindly throwing us non-attendees a bone by allowing us to watch some of this year's short film debuts from home. The Sundance Institute has posted twelve shorts from the festival in their entirety, and you can watch them for free right now. Hit the jump to find out more.
THE APOCALYPSE (dir. Andrew Zuchero): Four uninspired friends try to come up with a terrific idea for how to spend their Saturday afternoon.
BLACK METAL (dir. Kat Candler): After a career spent mining his music from the shadows, one fan creates a chain reaction for the lead singer of a black metal band.BROKEN NIGHT (dir. Guillermo Arriaga): A young woman and her four-year-old daughter drive across desolated hills. Everything looks fine and they seem to enjoy the ride, until an accident sends them into the nightmare of darkness.CATNIP: EGRESS TO OBLIVION? (dir. Jason Willis): Catnip is all the rage with today's modern feline, but do we really understand it? This film frankly discusses the facts about this controversial substance.THE EVENT (dir. Julia Pott): Love and a severed foot at the end of the world.IRISH FOLK FURNITURE (dir. Tony Donoghue): In Ireland, old hand-painted furniture is often associated with hard times, with poverty, and with a time many would rather forget. In this animated documentary, 16 pieces of traditional folk furniture are repaired and returned home.MARCEL, KING OF TERVUREN (dir. Tom Schroeder): In this Greek tragedy—as acted out by Belgian roosters—Marcel survives the bird flu, alcohol, sleeping pills, and his son, Max.MOVIES MADE FROM HOME #6 (dir. Robert Machoian): Debbie is good at playing hide and seek—so good she is often hard to find.THE ROPER (dir. Ewan McNicol, co-director Anna Sandilands): A black man with hip-hop and zydeco roots hard-grafts through the local, all-white rodeo circuits in the Deep South as he dreams of competing in the National Finals Rodeo in Las Vegas.SERAPH (dir. Dash Shaw): A boy's childhood scars his life.WHAT DO WE HAVE IN OUR POCKETS? (dir. Goran Dukic): A most unusual love story unravels when the objects in a young man's pockets come to life.WHEN THE ZOMBIES COME (dir. Jon Hurst): At a remote hardware store, fans of the walking dead have turned their love of zombies into an obsession, warping the way they see the store and its customers.
Interestingly, the LAT notes that streaming these shorts comes at a cost — not to viewers, but to filmmakers. By debuting these works online, they're giving up the opportunity to compete for the Oscar. The Academy's rules exclude any short film that appears online, on TV, or on home video before it plays in a paid screening in a Los Angeles theater or wins a prize at one of 75 qualifying festivals (of which Sundance is one).
On the other hand, an online bow can lead to increased global exposure for these artists and their films. Short films rarely get the opportunity to attract major audiences the way features do, so that can be a pretty big deal. All the more reason to help these up-and-coming artists by checking them out right now.