'The Playroom' Trailer: 'Deadwood' Stars Make For Terrible Parents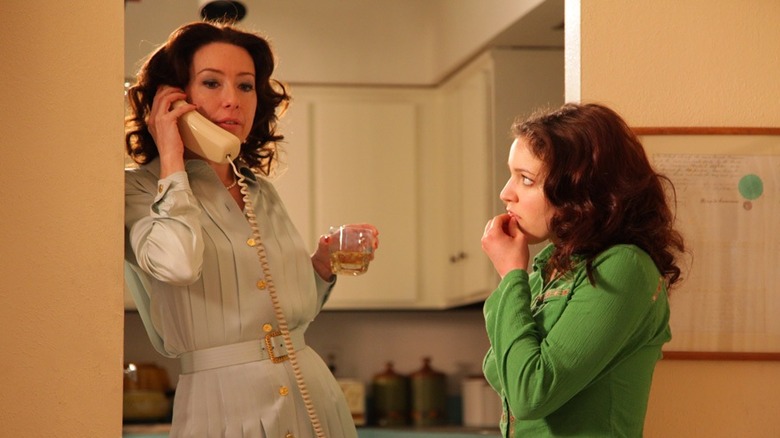 While The Sessions earned film festival staple John Hawkes a lot of critical acclaim last year, another of his indie performances flew mostly under the radar. In Julia Dyer's The Sessions, he and his former Deadwood co-star Molly Parker play a dysfunctional couple in '70s suburbia. The pair are in the habit of inviting the neighbors over for grown-up get-togethers that get more sexually charged the more freely the booze flows.
But the film isn't really about them so much as it is their four children, tucked away in the attic for the evening. Newcomer Olivia Harris plays the responsible oldest sibling, who's old enough to be disappointed in her parents' decisions but not quite ready to forge her own path into adulthood. Watch the trailer after the jump.
I caught The Playroom at Tribeca last year, and as strong as Parker and Hawkes are, it's Harris who's the real standout here. A performing arts school grad in her first movie role, she more than holds her own against the more experienced actors. If there's any justice in the world, we'll be seeing a lot more of her in the coming years.
The Playroom isn't the kind of movie that'll blow your mind. But thanks to Dyer's sensitive direction, Gretchen Dyer's finely tuned script, and strong performances all around from the cast, it's an impactful coming-of-age tale in the vein of The Ice Storm. Check it out when it opens in theaters and on VOD February 8.
Synopsis:
In 1970s American suburbia, Maggie and her younger siblings spend the night telling each other stories in the attic. Downstairs, their parents put on airs and entertain guests over the course of a gin-soaked evening. The more they drink, the faster the artificial civility of the gathering deteriorates, and for the first time, the family is forced to confront the truth behind the betrayals and disappointments of their lives.