Paul Dano To Play The Beach Boys' Brian Wilson In 'Love & Mercy'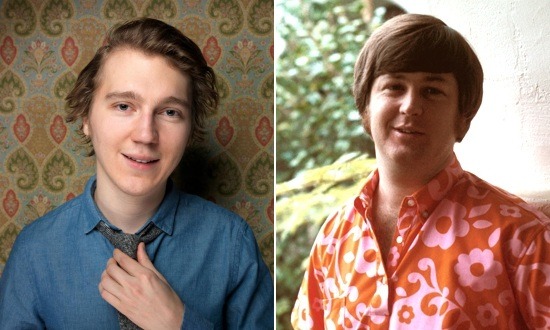 With one Beach Boys biopic already on the way, another is gaining momentum. Paul Dano has signed on to star as Brian Wilson in Love & Mercy, a new film by Oscar-nominated producer Bill Pohlad (Tree of Life, Into the Wild). Specifically, he'll play the younger version of Wilson. Another actor is being sought to portray Wilson in his more current state.
The big question with most musical biopics is whether the film has actually managed to nab the rights to the artist's tunes. So I'll just get that out of the way — yes, Love & Mercy will include Wilson's real music. It'll also feature additional soundtrack material and sound design by Atticus Ross, who picked up an Academy Award for scoring (with Trent Reznor) The Social Network a few years ago. More details after the jump.
In a statement, Wilson himself expressed his happiness with the casting. "I am thrilled that Paul Dano has signed on to play me during one of my most creative explosions and most fulfilling musical times in my career," he said. "I still can't believe how cool it is that my life will be portrayed on the big screen and to have Bill Pohlad as the captain of the Sloop John B is amazing! It just makes me feel so humble. I can't wait to see it with a full tub of buttered popcorn."
Dano had a very busy 2012 with some four films (Being Flynn, For Ellen, Ruby Sparks, and Looper). He'll next be seen in Steve McQueen's Twelve Years a Slave, and he's now shooting Denis Villeneuve's crime drama Prisoners. Pohlad is better known for his work as a producer than director, but he's helmed one narrative feature previously — a little-seen drama from 1990 called Old Explorers.
Meanwhile, the Dennis Wilson biopic The Drummer is still in pre-production, with a cast that includes Rupert Grint, Vera Farmiga, and Chloë Grace Moretz. Aaron Eckhart is attached to play the lead.