The Duplass Brothers Team With Blumhouse Productions For Found-Footage Horror 'Peachfuzz'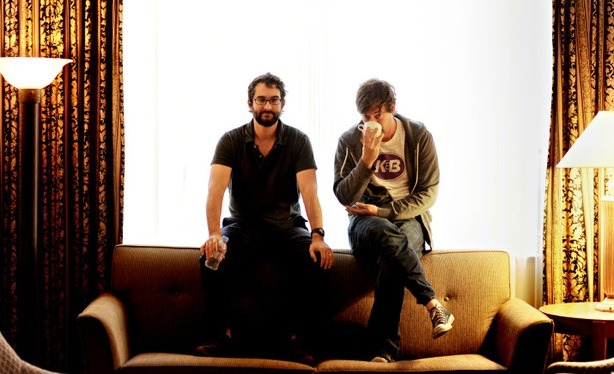 I'd never really thought of it before, but the same low-key, naturalistic approach that distinguishes the Jay and Mark Duplass in their indie dramedies also makes them well suited for the found-footage trend in horror. And indeed, that's exactly where they're headed next.
Jason Blum, the powerhouse producer behind the Paranormal Activity series, has picked up the distribution rights to the Duplass-produced Peachfuzz. Newcomer Patrick Brice directs, with a cast that includes Mark Duplass. Hit the jump to keep reading.
Blum and his outfit have been behind most of the best mainstream American horror movies of the past several years, including Insidious, Sinister, and the aforementioned Paranormal Activity franchise. The company's next release is February's Dark Skies. Blum is admired by moviegoers for the high-quality films he puts out, and by studios for his ability to rake in high grosses on tiny budgets. He and the Duplass brothers seem well matched in that sense.
While they're better known for comedy and drama, the Duplass brothers aren't entirely new to horror. They brushed up against the genre with 2008's Baghead, which they wrote, produced, and directed. In addition, Mark Duplass recently scripted his wife Katie Aselton's thriller Black Rock (albeit to not-so-positive reviews). Brice is making his feature film debut on Peachfuzz, but he's got a few short films under his belt already. Check out some samples of his work below, or go to his Vimeo page for more.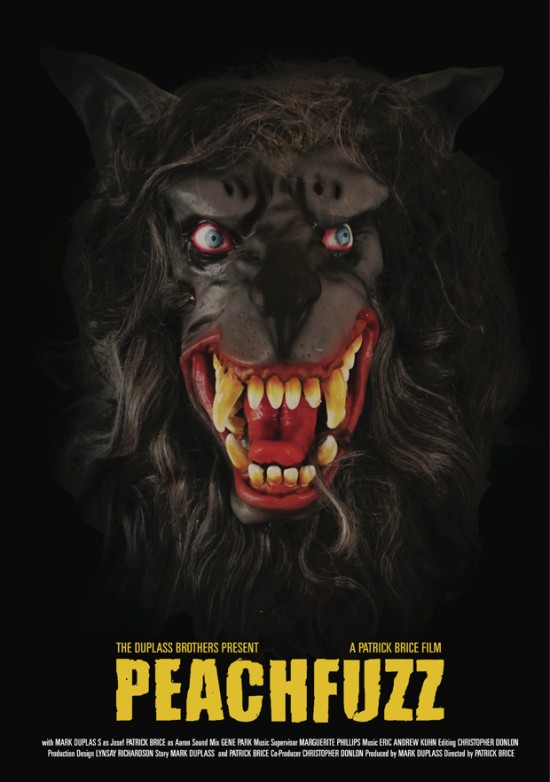 [Poster via The Film Stage]