'The Brass Teapot' Trailer: Pain Is Money For Michael Angarano And Juno Temple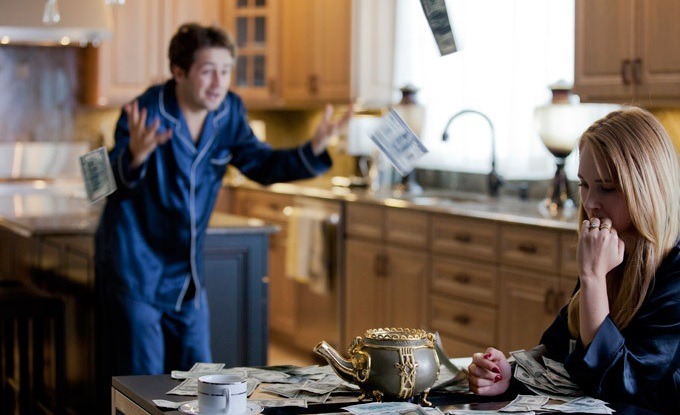 It's a fact of human nature that no matter how much we have, we want more. But how far we're willing to go varies wildly from person to person. Some would rather be poor for the rest of their lives than hurt another, while others literally or figuratively kill to land a little extra dough.
In Ramaa Mosley's The Brass Teapot, a young couple played by Juno Temple and Michael Angarano find out where their limits lie. When they discover a magical teapot that promises to solve their financial problems, they're ecstatic. The one catch, however, is that the teapot only spits out money when they hurt each other. Hit the jump to watch the trailer.
[via The Film Stage]
It's easy to imagine a more twisted director making a much darker film out of this premise. The logical end to the teapot's demand for pain (and no, I can't believe I just typed those words either) would seem to be murder or torture. Based on the upbeat trailer, though, I don't think that's what happens. Despite an obvious satirical edge, this looks more funny than disturbing.
Both Angarano and Temple are promising young talents that have been on the verge of breaking out for a while now, and while I don't think The Brass Teapot will launch them into the A-list, they look totally charming and fun together. The Brass Teapot arrives in theaters April 4.
Based on the comic book, THE BRASS TEAPOT is a feature film about John and Alice who live in small town America — 20s, married, very much in love, and broke. Once voted "Most Likely to Succeed," Alice struggles to make ends meet while her friends enjoy the good life. Her husband John, neurotic and riddled with phobias, just wants to get the bills paid. But an accident leads them to a roadside antique shop where Alice is spontaneously drawn to a mysterious brass teapot. It isn't long before they realize that this is no ordinary teapot and that perhaps they have found the answer to all of their financial woes... THE BRASS TEAPOT is a magical comedy that reminds us to be careful what we wish for.