'Shutter Island' And 'Drive Angry' Writers Tapped For 'Terminator 5'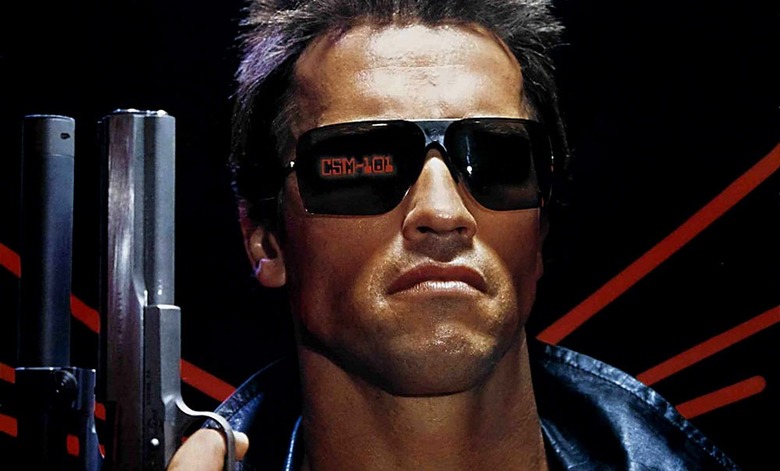 Just as promised, the Terminator will be back. Progress on Terminator 5 has been on-again, off-again for the past couple of years, but now it's picking back up with the hiring of writers Laeta Kalogridis and Patrick Lussier. While the pair have yet to complete any projects together, they've collaborated on a couple of things that haven't made it to the screen yet. Seperately, Lussier is best known for the Nic Cage thriller Drive Angry, while Kalogridis' credits include Shutter Island, Alexander, and Avatar. More details after the jump.
Kalogridis and Lussier were hired not long ago by Ellison (David, that is) to write an original sci-fi adventure based on an idea by Skydance. He must have liked what he saw from them, because that led to their landing the coveted Terminator 5 gig. Kalogridis and Lussier have also previously joined forces on CBS' reboot of Sam Peckinpah's The Rifleman.
It's worth noting that Kalogridis has a relationship with Cameron that stretches back several years. She was an executive producer on Avatar, and has been involved with the developing projects The Dive, Fantastic Voyage, and Battle Angel. Kalogridis' other works include the TV series Birds of Prey and Bionic Woman, and she's a producer on the upcoming Channing Tatum film White House Down. Lussier's directorial credits include My Bloody Valentine, Drive Angry, and Dracula 2000; the latter two were also written by him.