'Emperor' Trailer: Tommy Lee Jones And Matthew Fox Demonstrate Good Old-Fashioned American Swagger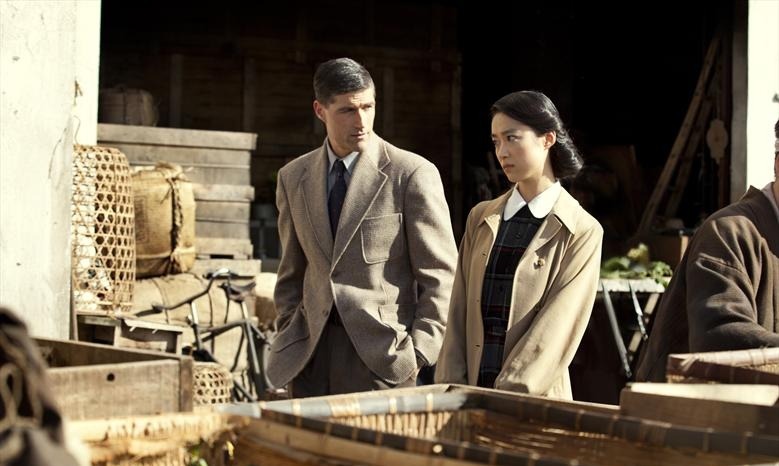 Last week, Tommy Lee Jones picked up an Oscar nomination for playing Thaddeus Stevens in Lincoln. This week, we have a trailer that shows him playing another famous historical figure in Peter Webber's Emperor.
Jones inhabits the role of General Douglas MacArthur, who finds himself the de facto ruler of Japan following the nation's surrender at the end of World War II. He brings in an expert in Japanese culture, General Bonner Fellers (Matthew Fox), to help determine whether Hirohito, the Japanese emperor, should be hanged for war crimes. Fellers' investigation is colored by his memories of a relationship with beautiful Aya (Eriko Hatsune), a Japanese exchange student he met in the U.S. before Pearl Harbor. Watch the trailer after the jump.
There's definitely some rich material to be mined in the cultural differences between Japan and the U.S. What really complicates MacArthur and Fellers' decision is the continuing loyalty of the Japanese citizens to their emperor, even after the start of the American occupation. The U.S. is eager to see Hirohito punished, but the men on the ground know that the wrong choice could worsen the situation exponentially.
The execution of these themes, however, looks clumsy. While it's nice that Webber avoids the temptation to make easy judgments, I could've done without the character who explicitly points out that things in Japan are "not black and white." And Fellers' romantic subplot threatens to push the entire film over from heartfelt to sentimental.
But if you dig this kind of (post) war drama, and if you like Fox more than I do, Emperor does promise some admirably strong production values for an indie. And if nothing else, it offers another crackling performance by Jones, America's favorite wise old crank. Good old-fashioned American swagger, indeed.
Also starring Toshiyuki Nishida and Masayoshi Haneda, Emperor opens March 8.