Multiple Oscar-Nominee 'Beasts Of The Southern Wild' Returns To Theaters Friday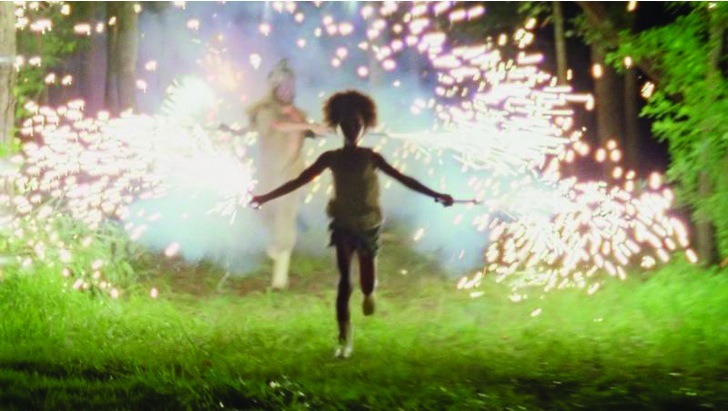 It's extremely fitting that, as the 2013 Sundance Film Festival kicks off, the biggest hit from the year prior returns to theaters. Beasts of the Southern Wild, which recieved four Oscar nominations including Best Picture and Best Director, returns to select theaters Friday January 18. This extremely unique, extremely beautiful and extremely emotional film is well worth seeking out on the big screen and, after the jump, we've got the full theater listing. 
Here are the theaters where you can see Beasts of the Southern Wild starting Friday. For more head to Fox Searchlight.
ATLANTA, GA
Midtown Art Cinema, Atlanta, GA
Medlock Crossing, Duluth, GA
CHARLESTON, SC
Charles Towne Sq., North Charleston, SC
Wesgate Mall Cinema 8, Spartanburg, SC
KNOXVILLE, TN
Downtown West Cinema 8, Knoxville, TN
BOSTON, MA
Kendall Sq., Cambridge, MA
Embassy 6, Waltham, MA
Regal Hooksett, Hookset, MA
BALTIMORE, MD
Charles 5 Theater, Baltimore, MA
CLEVELAND, OH
Cinemark Movies 10, North Canton, MA
Richmond Town Sq., Richmond Heights, OH
COLUMBUS, OH
Georgeville Sq., Columbis, OH
PITTSBURG, PA
Regent Sq., Edgewood, PA
WASHINGTON, DC
Arlington Cinema & Draft, Arlington, VA
E-Street Cinema, Washginton, DC
AFI Silver Springs, Silver Springs, MD
DETROIT, MI
Main Art, Royal Oak, MI
Movies 16, Warren, MI
GRAND RAPIDS, MI
Celebration Woodland Mall, Grand Rapids, MI
GAINESVILLE, FL
Gainesville Stadium 14, Gainesville, FL
JACKSONVILLE, FL
Island Cinema 7, St. Simons Island, GA
TAMPA/ST. PETERSBURG, FL
Parkway Cinema, Sarasota, FL
PANAMA CITY, FL
Regency Stadium 11, Panama City, FL
MIAMI/FT. LAUDERDALE, FL
The Last Picture Show, Tamarac, FL
NEW YORK, NY
Lincoln Plaza 6, New York, NY
Sunshine Cinemas 5, New York, NY
AMC Jersery Gardens, Elizabeth, NJ
Clairidge 6, Montclair, NJ
Garden CInema 4, Norwalk, CT
Jacob Burns Film Center, Pleasantville, NJ
BUFFALO, NY
McKinley 6 Theatres, Blasdell, NY
PHILADELPHIA, PA
Ritz, Philadelphia, PA
CHARLOTTESVILLE, VA
Vinegar Hill, Charlottesville, VA
RICHMOND, VA
Commonwealth 20, Richmond, VA
CHICAGO, IL
Century Centre Cinema, Chicago, IL
Lincolnshire 21, Lincolnshire, IL
Cantera Stadium 17, Warrenville, IL
DALLAS/FT. WORTH, TX
Magnolia Cinema 5, Dallas, TX
HOUSTON, TX
River Oaks 3, Houston, TX
DES MOINES, IA
Fleur Cafe, Des Moines, IA
LINCOLN, NE
Mary Riepma Ross Arts Center, Lincoln, NE
MINNEAPOLIS, MN
Edina 4, Edina, MN
OMAHA, NE
Westwood Cinemas, Omaha, DE
SIOUX FALLS, SD
Capital Theater, Aberdeen, SD
NASHVILLE, TN
Hollywood Stadium 27, Nashville, TN
SPRINGFIELD, MO
Moxie Cinema, Springfield, MO
ST. LOUIS, MO
Tivoli, St. Louis, MO
SAN DIEGO, CA
Landmark, La Jolla, CA
Hillcrest 5, San Diego, CA
LOS ANGELES, CA
Los Feliz 3, Los Angeles, CA
The Landmark 12, Los Angeles, CA
Rancho Niguel, Laguna Niguel, CA
Westlake Village Twin Art Center, Westlake Village, CA
DENVER, CO
Mayan, Denver, CO
Lyric Twin Cinema Cafe, Ft. Collins, CO
West Village Stadium, Lakewood, CO
LAS VEGAS, NV
Village Square Cinema 18, Las Vegas, NV
SAN FRANCISCO/OAKLAND, CA
Rialto's 3 Elmwood, Berekely, CA
Rialto's 9, Sebastopol, CA
Aquarius Twin Art Cinema, Palo Alto, CA
Embarcadero, San Francisco, CA
Stonestown Twin Art Cinema, San Francisco, CA
Bluelight 5 Cinemas, Cupertino, CA
SACRAMENTO, CA
Tower Art 3 Cinema, Sacramento, CA
PORTLAND, OR
Salem Art 3 Cinema, Salem, OR
SEATTLE/TACOMA, WA
Sundance's Seattle 10 Cinema, Seattle, WA
Meridian 16, Seattle, WA