'Lincoln: An American Journey' Presents The Extensive Backstory Of Steven Spielberg's Latest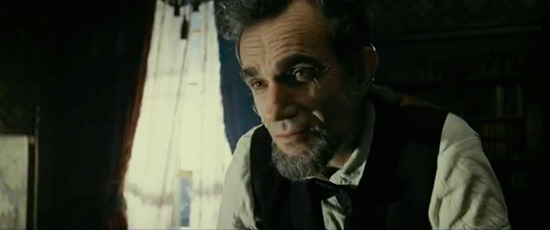 Most of you probably know some of the story of Steven Spielberg's Lincoln: the director has wanted to make the film for years, but needed to secure the proper script, the proper actor, and timely financing. Things finally came together in 2011, and the result is Spielberg's best film in several years, and a particularly timely movie that perfectly captures not only much of the essence of Abraham Lincoln and the time in which he lived, but also reflects our own culture and politics.
The new 20-minute "making of" special Lincoln: An American Journey is a fairly comprehensive account of the development of the film, complete with many detailed interviews and some great early pictures and footage. It's a must-see for anyone who was moved by the film.
Here's a description of this mini-doc, which is available in HD on Apple.
"Lincoln: An American Journey" is an inside look at the making of DreamWorks Pictures' "Lincoln," the film that has become a nationwide phenomenon, grossing over $150 million to date since its opening on November 9. "Lincoln," directed by Steven Spielberg and produced by Spielberg and Kathleen Kennedy, has received more awards nomination than any other film this year, including 12 Academy Award® nominations. The special marks the first time audiences will be able to go behind the scenes with Steven Spielberg, Daniel Day-Lewis and Sally Field to experience how everyone came together over a 12-year journey to bring "Lincoln" to the big screen.