VOTD: DeLorean Hovercraft Flying Around The Water's Edge In San Francisco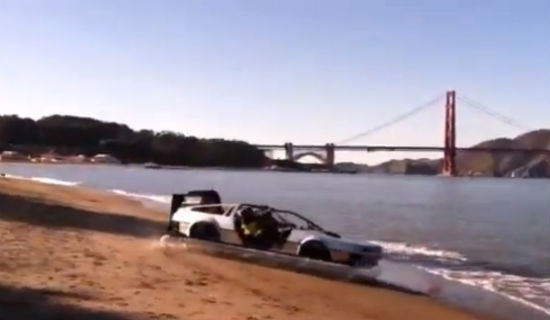 Tourists taking a leisurely walk along the San Francisco bay this week were likely heard exclaiming, "Great Scott!" A DeLorean themed hovercraft could be seen zipping along the water, and beach, in a scene straight out of Back to the Future...if Back to the Future was set at the beach.
Check out the video below along with some info on the vehicle itself.
The hovercraft is owned by Matthew Riese, who modded a hovercraft to look like the time machine in 2010. It's been featured in Make Magazine and more. You can read more about it at Laughing Squid.
And here's an older video of Riese hovering around a San Francisco Giants game.