Netflix Gets More Playful With 'Arrested Development' Marketing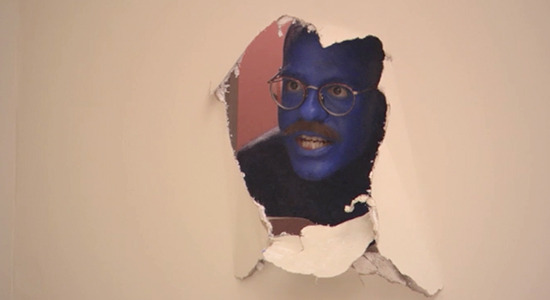 Digital media may have a few down sides, but one great bonus is the potential for interconnectivity. Netflix has spent the past few years re-branding itself as a digital media portal with access to an extensive catalogue of movies and television. But this year it branches out into original content with the David Fincher/Kevin Spacey show House of Cards, and the long-awaited return of Arrested Development.
The company has already had fun creating fake movie pages for invented films that were referenced in the first three seasons of Arrested Development, originally broadcast on Fox. Now there's a fun little bit of coding that ties the show into more general Netflix searches. 
The Bluth Company tumblr points out that a Netflix search for any film or term with the word "blue" in the title — or simply the word "blue" — results in a page marked by blue stains and handprints. Click on any of those marks and you'll be taken straight to the scene from the season two episode The One Where Michael Leaves, in which Michael (Jason Bateman) finds blue handprints all over the model home, just before discovering a blue-painted Tobias (David Cross).
Here's what you'll see in the Netflix search. I imagine that we might find more Easter Egg-type connections hidden throughout the site as the AD premiere approaches.