Emma Stone In Talks For Guillermo Del Toro's 'Crimson Peak'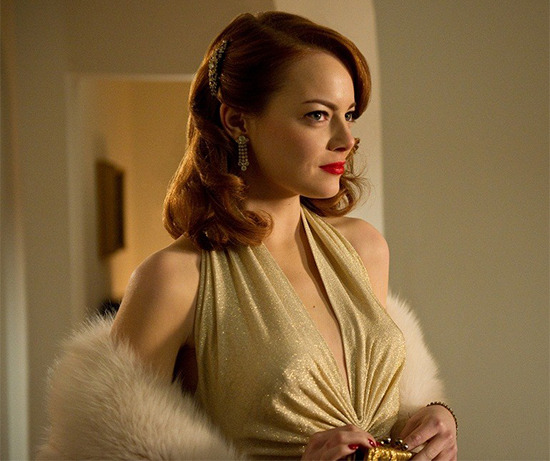 Guillermo del Toro is finally back to directing, with his film Pacific Rim deep in post-prodution and moving quickly towards a summer release.
He's already lined up his next directorial project, too: a big haunted house movie called Crimson Peak. And now he's got rapid rising star Emma Stone (Easy A, The Amazing Spider-Man, Gangster Squad) in talks to star.
Del Toro and Matthew Robins scripted originally, and the director and Lucinda Coxon are doing a new draft now. We don't have a concise plot description, but del Toro has described the inspiration for the movie:
To me [the classic old haunted house movie] is Robert Wise's The Haunting, which was a big movie, beautifully directed, with the house built magnificently. And the other grand daddy is Jack Clayton's The Innocents. I've always tried to make big sized horror movies like the ones I grew up watching. Films like The Omen, The Exorcist and The Shining, the latter of which is another Mount Everest of the haunted house movie. I loved the way that Kubrick had such control over the big sets he used, and how much big production value there was. I think people are getting used to horror subjects done as found footage or B-value budgets. I wanted this to feel like a throwback.
He said at the time "[Crimson Peak] will allow me to play with the conventions of the genre I know and love, and at the same time subvert the old rules." I'm excited for the film, and excited that Stone, who has impressed since Superbad, is going to be on board to play in his big old house.
And there's still hope that GDT might get At the Mountains of Madness off the ground. He'd said as much when Crimson Peak was first announced, and he has recently talked about the continued pulse of the film to The Playlist:
I'm going to try it one more time. Once more into the dark abyss. We're gonna do a big presentation of the project again at the start of the year and see if any [studio's] interested ... Tom is still attached. I think it would be so fantastic to make it with him. He's been such a great ally of the project.
[Variety]