All Five 'Die Hard' Movies Coming To Theaters For Marathon Event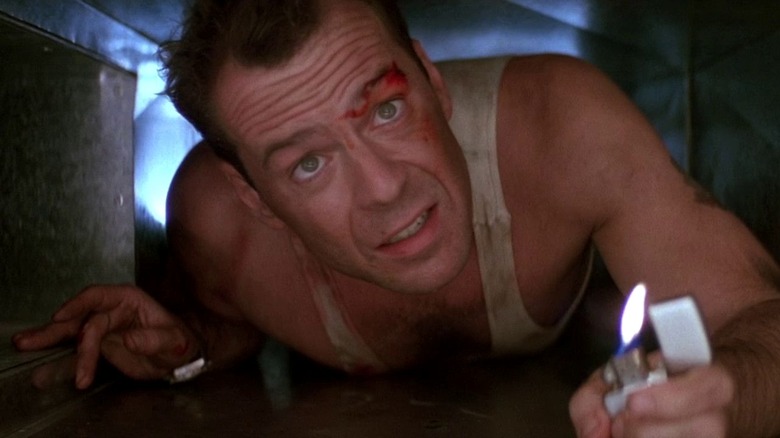 When we first met John McClane in 1988, he was just an everyman cop trying to help his wife and her colleagues out of an office building. But oh, how things have changed. Each installment of the Die Hard franchise has gone bigger than the last, and number five, A Good Day to Die Hard, is no exception. McClane travels to Russia not only to save his son, but, apparently, to defend democracy itself.
In real life, we saw that progression unfold over two and a half decades. But next month, you can relive it in just a matter of hours. Fox has announced that it will bring all four previous films back to the theaters for one day only, as part of a marathon leading up to the release of A Good Day to Die Hard. Hit the jump for more details.
Details on where the marathons will play are sparse at the moment, but similar recent events for the Twilight and Marvel franchises took place in major theater chains like Regal and AMC. It's likely the Die Hard marathon will as well. We'll be keeping an eye out for more details as they hit.
Whether or not you're planning to watch all four of the other movies beforehand, A Good Day to Die Hard opens wide February 14. Look below for a synopsis and a poster for the event.
Since the first "Die Hard" in 1988, John McClane has found himself in the wrong place at the wrong time, with the skills and attitude to always be the last man standing, making him enemy #1 for terrorists the world over. Now, McClane faces his greatest challenge ever, this time on an international stage, when his estranged son Jack is caught up in the daring prison escape of a rogue Russian leader, and father and son McClane must work together to keep each other alive and keep the world safe for democracy.