Warner Bros. To Make Homer's 'Odyssey' In Space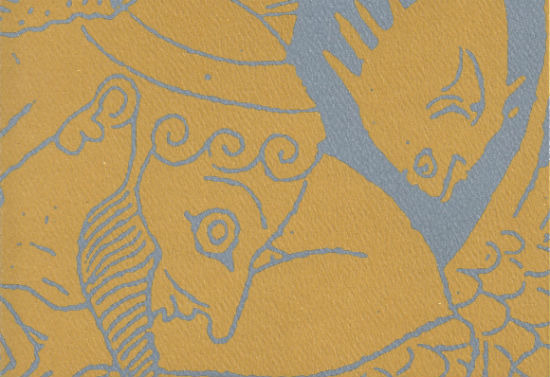 Even in our wildest, 11th grade English class imaginations, few could have seen this one coming. Warner Bros. is taking one of the greatest stories ever told, The Odyssey by Homer, and having it rewritten in space. James DiLapo gets the assignment, a young screenwriter whose movie, Devils At Play, was on the 2012 Black List. Read more after the jump.
Deadline broke the news of this almost comical pitch. But Warner Bros. is taking it seriously. Besides hiring DiLapo to write the adaptation/reimagining, they've locked him up for future gigs as well.The Odyssey is the second half of Homer's epic poem about the Trojan War, following Odysseus across the lands home to his wife. The idea to put it into space was reportedly that of Terry Dougas of 1821 Pictures and, at one point, Brad Pitt was attached to star. He isn't anymore, likely after already getting his Homer on in Wolfgang Petersen's adaptation of The Iliad, Troy. Dougas will produce along side Paris Kasidokostas Latsis and David Heyman, he of the Harry Potter franchise. Warner Bros. sees this film as a potential franchise starter too.
Over the years, innumerable stories have ripped off Homer so, the fact that Warner Bros. is at least being up front about it, is a good thing. Plus the reason Homer's stories are so revered is they are so elemental and infused with fantastic characters. If done right, obviously this film could work. All the groundwork is there. The question is more will people be offended at such a modern, and almost hilariously obvious, take?
Do you want to see The Odyssey in Space?