'Ghost Team One' Trailer: Slamdance Horror Comedy Proves There Are Still Laughs In Haunted Houses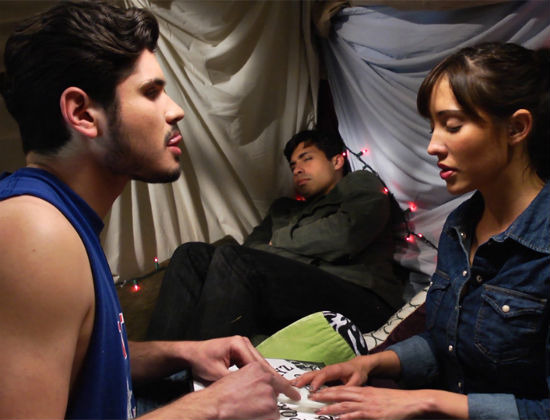 This weekend, A Haunted House made over $18 million. In a few months, Scary Movie 5 will probably make more. Both are "found footage" comedies in the mold of Paranormal Activity. If you watched the trailers back to back, you'd have a difficult time telling them apart. Which is why I think Ghost Team One is a film to keep an eye on.
Directed by Scott Rutheford & Ben Peyser, Ghost Team One is similar to those big budget Hollywood films in that it's a comedy set in a haunted house. There are important differences, however: it has no major stars, it was done on the cheap, and has personality to spare. The film avoids tropes created by Paramormal Activity and uses realistic characters to create actual comedy, mostly centered on two guys creating a documentary to impress a beautiful girl. Ghost Team One will premiere at the Slamdance Film Festival in Park City, UT later this week. Check out the trailer now to put this film on your radar.
Here's the trailer for Ghost Team One. It features some NSFW language.
The team behind Ghost Team One contacted me about checking the film out, I watched it, and laughed throughout. It has a genuine feeling about it, some moments of tension and a wicked sense of humor. For more information – follow them on Facebook.
In early 2012, filmmaker Billy Chen answered a Craigslist ad looking for someone to document possible paranormal behavior. What he found were two sexually retarded friends scheming to impress a beautiful woman who believed their house was haunted. They were willing to face their darkest fears to get in her pants. She was determined to speak with the dead. No one was prepared for the demon whore they found instead. This film is not for those with weak hearts or strong genitals. Please protect yourself accordingly.