Sequel Bits: 'Catch Me If You Can' Writer Takes On 'Pirates Of The Caribbean 5,' Plus 'G.I. Joe: Retaliation,' 'Fright Night 2,' 'The Haunting In Connecticut 2'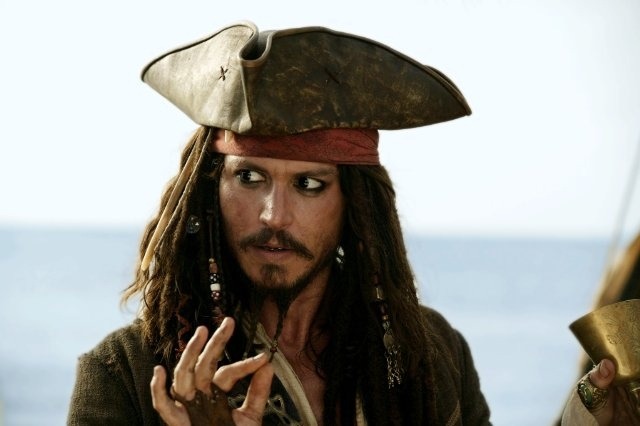 The news you've been waiting for is here: Pirates of the Caribbean 5 has taken another step forward! (Contain your excitement, please.) Jeff Nathanson, who wrote Catch Me if You Can, has been hired to write Pirates 5. Two members of the old crew are back, producer Jerry Bruckheimer and star/producer Johnny Depp. There's no plot to reveal at this point, and some doubt as to which other cast members from previous films will return. There's also no report about who will direct. Having Nathanson script seems like a good first step, but after the last two films in the series, they're going to have to show some great footage to generate interest.
Variety has the report, and also mentions that Disney is continuing efforts to develop an Alice in Wonderland sequel.
After the break:
G.I. Joe: Retaliation producer denies that reshoots added much more Channing Tatum,
The direct to video Fright Night 2 gets an all-new cast,
and there are new images from The Haunting in Connecticut 2: Ghosts of Georgia.
That's not the case, producer Lorenzo di Bonaventura told Crave Online. He says the new cut of the film is "not much different," and that there were only three extra days of shooting. He added, when asked about a bigger role for Channing Tatum,
That is a complete rumor. I don't know where that started. Literally, Channing shot for – if I have it wrong, I'm off by an hour – four hours, five hours? So it wasn't really about that at all.
G.I. Joe: Retaliation hits on March 29.
A sequel to the remake of Fright Night is shooting now, but this one is going to be direct to video only. And there's a whole new cast, replacing the relatively high-profile stars of the 2011 movie.
Charlie, the high school student at the center of the first film, will be played by Will Payne, taking over for Anton Yelchin. "Evil" Ed, played by Christopher Mintz-Plasse in the first movie, will be played by Chris Waller (Inbred). Don't ask how exactly the character returns; we don't know. And Sean Power takes over for David Tennant as Peter Vincent. (Jaime Murray, Sacha Parkinson, John-Christian Bateman, Liana Margineanu, Alina Minzu, Adi Hostiuc and Joelle Coutinho also appear.)
Eduardo Rodriguez (El Gringo, Stash House) is directing the film in Romania. Here's the plot, via Dread Central:
When high school student Charlie attends a study abroad program with his horror-obsessed friend "Evil" Ed and ex-girlfriend Amy in Romania, he soon discovers their young attractive professor Gerri (Jaime Murray) is a real life vampire. Too bad no one believes him. In fact, Evil Ed finds it amusing, and it only feeds his vampire obsession. When Gerri turns Ed, Charlie seeks out Peter Vincent, the infamous vampire hunter (well, he plays one on TV) who is in Romania filming his show "Fright Night," to teach him how to take down Gerri before she gets to Amy, who's blood will cure Gerri of spending eternity as a vampire.
Keeping with the general horror vibe, Chad Michael Murray, Abigail Spencer, Katee Sackhoff and Emily Alyn Lind will soon be seen in The Haunting in Connecticut 2: Ghosts of Georgia. The gallery below has a few new pics from the film, which hits theaters and VOD on February 1st.
Shortly after moving into their ideal new home, a couple grows concerned when their young daughter begins encountering mysterious strangers that no one else can see. The couple's greatest fear is realized when they themselves begin to witness terrifying phenomena in and around the house, providing clues that could unlock a chilling mystery that has remained a closely guarded secret for generations.