'Crazy, Stupid, Love.' Helmers To Tell The Crazy Story Of John McAfee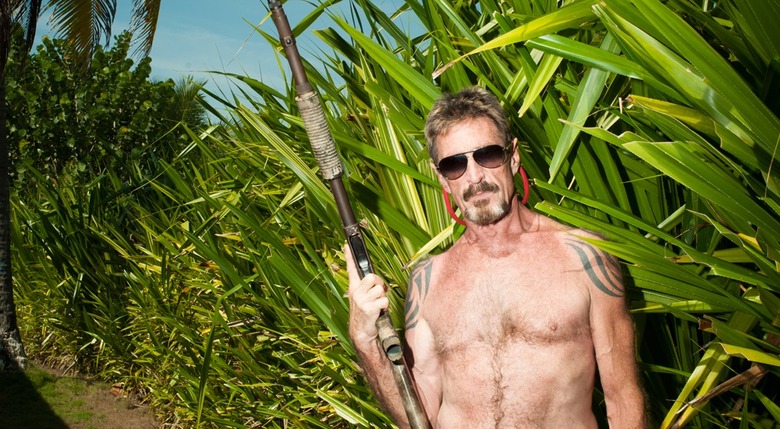 According to the old saying, truth is stranger than fiction, but that never stops artists from trying to turn truth into fiction. This winter, Wired magazine published a piece titled "John McAfee's Last Stand," a riveting account of the McAfee Inc. founder's crazy fall from a millionaire software engineer to a paranoid suspected murderer hiding out in Belize. It was only a matter of time before a studio snapped up that juicy tale, and now Warner Bros. is negotiating to bring it to the big screen. To aid in that effort, they've hired Crazy, Stupid, Love. duo Glenn Ficarra and John Requa to write and direct. Hit the jump to keep reading.
It's well worth checking out the story if you haven't already, but for now here's Variety's summary of McAfee's bizarre tale:
A former NASA programmer, McAfee is the 66-year-old software guru who developed the first commercial anti-virus program. According to news reports, for the past several months, he had been evading authorities in Belize who sought to question him about the murder of American expatriate and neighbor Gregory Viant Faull, in Orange Walk Town, Belize. McAfee had previously been arrested on suspicion of unlicensed drug manufacturing (methamphetamine) and possession of an unlicensed weapon.
While McAfee founded McAfee Associates, which was acquired by Intel in 2010 for $7.68 billion, he sold his stock in 1994 and has not been involved with the company since that time.
McAfee sought political asylum in Guatemala, but his plea was denied and he was designated for deportation after allegedly entering the country illegally. While at a detention center, McAfee allegedly faked a heart attack in order to give his attorney time to file a series of appeals that prevented his deportation to Belize, and on Dec. 12, he was deported to the United States.
At the peak of his success, McAfee was said to be worth $100 million, though his personal fortune has taken a significant hit in the wake of financial crisis, forcing him to sell almost everything he owned.
The leap from Crazy, Stupid, Love. to "John McAfee's Last Stand" may not seem like an obvious one, but in fact Ficarra and Requa have some great experience with strange, shady characters. The pair made their directorial debut on I Love You Phillip Morris, another fact-based film about an oddball criminal. Prior to that, they wrote Bad Santa. There's no word on what angle the McAfee biopic will take, but based on their track record I'm hoping for a darkly comedic sensibility.