'A Glimpse Inside The Mind Of Charles Swan III' Red-Band Trailer: Charlie Sheen, His Animated Brain, And Lots Of Women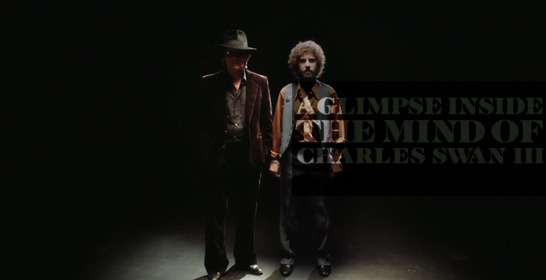 Roman Coppola's second directorial effort, A Glimpse Inside the Mind of Charles Swan III, is on VOD now and will be in theaters on February 8. We've seen a couple trailers already for this film, in which Charlie Sheen plays a graphic designer who has a meltdown after being dumped by his girlfriend.
But this new red-band trailer is pretty great. It features Sheen and co-star Jason Schwartzman in costume, but not in character, introducing the footage. Well, it isn't really footage, but a Monty Python-esque animated collage of stuff to represent just what is inside Charles Swan III's mind.
And while I'd like to use a much more vibrant header image from the trailer, most of what's inside Swan's mind is naked women. Very tastefully shown naked women, but all the same. Just watch the trailer below, as long as you're not at work.
Set in a stylized Los Angeles, 'A GLIMPSE INSIDE THE MIND OF CHARLES SWAN III' is a playful comedy of lost love, friendship, revenge fantasies, and Brandy Alexanders. Charles (Charlie Sheen) is a successful graphic designer whose fame, money and charm have provided him with a seemingly perfect life. When his true love, a perplexing beauty named Ivana, suddenly breaks off their relationship, Charles' life falls apart and he swirls into a downward spiral of doubt, confusion and reflection. With the support of his loyal intimates– Kirby (Jason Schwartzman), Saul (Bill Murray), and his sister, Izzy (Patricia Arquette) — he begins the hard road of self-evaluation to come to terms with a life without Ivana. The film begs the question: Is it possible to love and hate someone at the same time?