Louis C.K. In Talks For David O. Russell's Untitled Abscam Project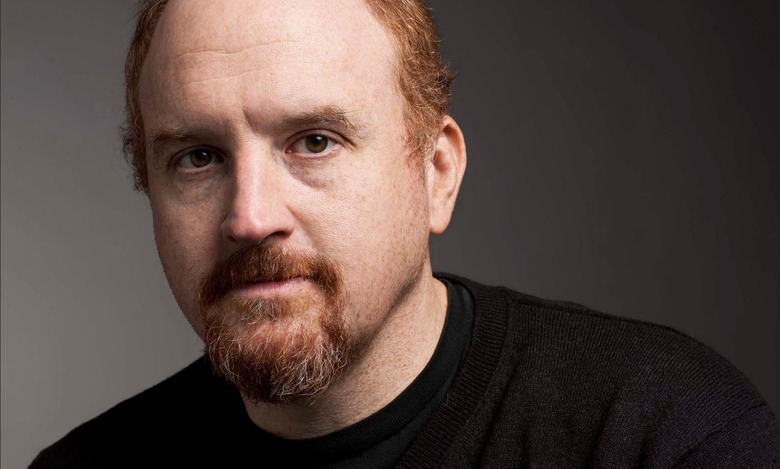 The A-list cast of David O. Russell's next project already includes Bradley Cooper, Jeremy Renner, Christian Bale, and Amy Adams, and now he's making room for one more. But the actor he has in mind isn't your typical movie star. Louis C.K. has entered talks to play a key role in Russell's untitled new con man drama, formerly called American Bulls***. Hit the jump to keep reading.
C.K. is circling the part of an FBI agent. While some of his co-stars have starred in Russell's previous films, it'll be C.K.'s first team-up with the director. But he's in good hands. Russell's last film, Silver Linings Playbook, scored Oscar nominations in all four acting categories (as well as best directing, best adapted screenplay, best editing, and best picture). Don't be shocked if C.K. finds himself up for a little gold man this time next year. (Probably not, but you never know.)
The comedian has gained great acclaim in recent years for his nearly-eponymous FX series. This awards season, he's up for DGA, PGA, WGA, and SAG awards, and stands a chance of winning a Best Actor trophy at this weekend's Golden Globes. His upcoming non-Louie TV work includes a new standup special for HBO.
Meanwhile, his silver screen career seems to be on its way up as well. He recently shot a role opposite Cate Blanchett, Alec Baldwin, and Peter Sarsgaard in Woody Allen's Blue Jasmine. Russell's film is scheduled to enter production next month. Both films are tentatively scheduled for 2013 releases, which should help make up for the fact that Louie isn't returning until 2014.