'The Power Of Few' Trailer: Skid Row Christopher Walken Wants To Clone Jesus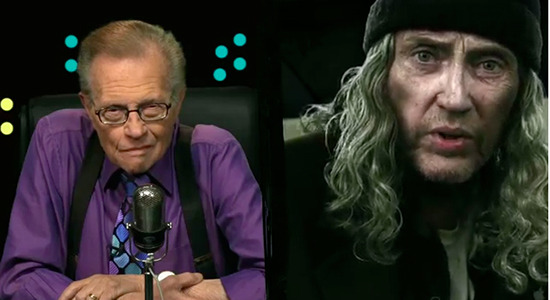 I'm not going to pretend I know what the hell is going on in the trailer for The Power of Few. What I do know is that it has a few recognizable faces, such as Christopher Walken, Christian Slater, Anthony Anderson, and Moon Bloodgood in some sort of multi-perspective crime caper.
I don't even know that I believe this is a movie. I think someone just cut a bunch of unrelated GIFs together into a fake trailer. You know, for fun. I want to loop pretty much every moment featuring Walken in this trailer, over and over.
[via JoBlo]
The film doesn't seem to have a release date in the US at this point. Needless to say, I can't wait.
And a piece at Indiewire adds some weird details:
To underline the theme of inter-connectedness, during pre-production of The Power of Few, first-time director, Leone Marucci, who also wrote and produced the film, and producer Q'orianka Kilcher designed and implemented a cutting edge interactive campaign, inviting the global audience to help create the film. Online voters determined key costume, location and character decisions while online casting & editing competitions discovered screen talent worldwide (one role went to a girl from Malta without any prior acting experience!).
Here's the plot. Check the official site for extra details and a killer banner.
Spies, cops, holy fools and well-armed children cross paths on a day of danger, mystery and possible transformation. 'The Power of Few' unfolds over twenty minutes on one New Orleans afternoon, experienced through the lives of five unusual characters who unknowingly are connected to an extraordinary smuggling operation as religious conspiracy collides with urban crime.