World's Most Famous Movie Theater, Grauman's Chinese In Hollywood, Changes Its Name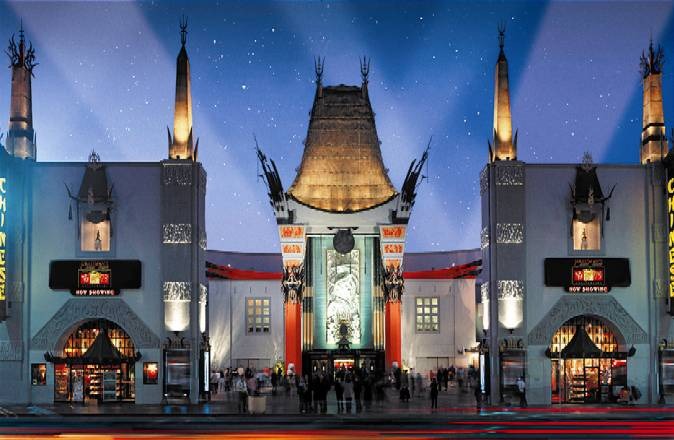 Briefly: The most famous movie theater in the world is changing its name. Grauman's Chinese Theatre, located on Hollywood Blvd. in Hollywood, CA has been host to major movie premieres since the late 1920s. It used to be the venue of the Academy Awards and to this day it's still a major tourist attraction because of its recognizable facade and courtyard filled with the hand and footprints of the biggest movie stars in the world.
Friday, TCL, a Chinese TV company, announced they had paid $5 million to have their name placed on the theater. It's now called the TCL Chinese Theater. The money will be used to upgrade the sound and projection at the theater.
This is the second name change for the theater, which was bought by Ted Mann in 1973, after which it was renamed Mann's Chinese Theatre. That name stuck until Mann's bankruptcy led to the sale and upgrade of the theater, and restoration of Grauman's name in 2002. Read more at the Los Angeles Times.