Christopher Nolan's 'Interstellar' Won't Be Quite The Same Script Steven Spielberg Considered Shooting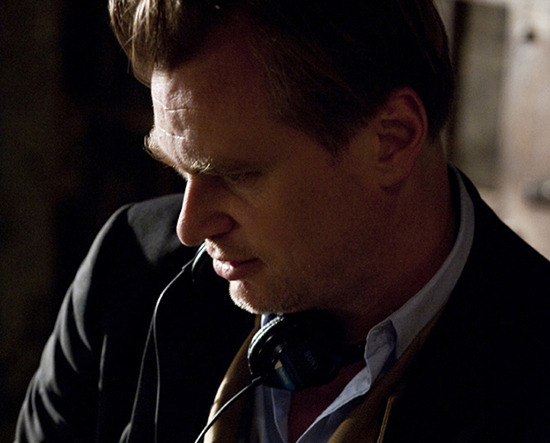 OK, quick recap: in 2006, Steven Spielberg sparked to the idea of a film based around the idea of using wormholes for time travel. The project came to be called Interstellar, and was scripted by Jonathan Nolan. It turned into the focal point for an audience that hoped Steven Spielberg would make at least one more serious sci-fi movie.
But Spielberg set Interstellar aside, in part to make Robopocalypse. And now, in the wake of the conclusion of his Batman trilogy, The Dark Knight director Christopher Nolan may end up making Insterstellar as his next project. But it wouldn't be a Nolan film if he didn't bring his own particular touch to it, and so don't expect to see him shooting the script that Spielberg put down months ago.
In a piece running down the various career moves of some of the biggest directors in Hollywood — the same piece that had additional info from Spielberg about the not-quite-dead Robopocalypse – Deadline reveals that the Interstellar script Christopher Nolan wants to shoot is a new hybrid of the old ideas from Spielberg's project and some new stuff.
Specifically:
Chris Nolan is writing a script that merges an original idea of his with the script that Jonah wrote. It will retain the title Interstellar, and the ambition for the project is a film that will depict a heroic interstellar voyage to the farthest borders of our scientific understanding.
Deadline says that Warner Bros., Nolan's home for some time, has been brought into the Paramount-owned project as a co-production partner. Nolan and his partner Emma Thomas are producing, with Lynda Obst.
That quote above doesn't tell us too much about the new version of the story, and we don't know for sure that Nolan will direct. (The site says "if it all pans out, he'll direct.") But this is just a bit more info to chew on, especially if you were hoping for the Spielberg version of the story for the past few years.