Ben Affleck Drops 'Focus,' Will Next Direct 'Live By Night'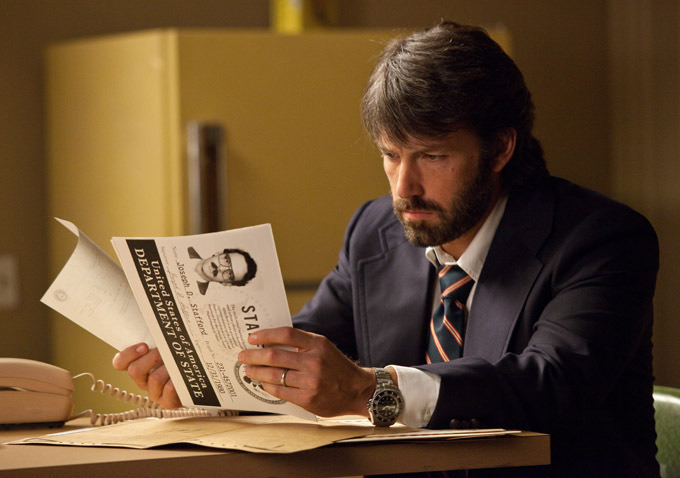 We may receive a commission on purchases made from links.
With Gone Baby Gone, The Town and now the Oscar-nominated Argo, Ben Affleck the director has set a high bar for his career behind the camera. That means choosing a next project is crucial and several have crossed Affleck's desk since Argo was released. It seems he's now put them in order.
The actor was to star alongside Kristen Stewart in the film Focus, but recently pulled out of that film so he could commit all his time to preparing Live By Night as his next directorial project. The film, based a novel by Dennis Lehane, is about a young man during the Prohibition who falls deep into the world of organized crime. Affleck is writing, producing, will direct and star.
See Affleck's reasoning for leaving Focus and focusing on Live By Night below.
The information came from a new interview Affleck did with MTV. It's the second part of the interview.
Get More:
And here's the quote:
I'm doing a movie called Live By Night and I'm trying to meet this schedule in order to do it, in order to meet the back end so that I can have it released at the right time, and I just hadn't gotten enough writing done and it became clear that if I took that job and was in Buenos Aires for three months, I was gonna miss the deadline.  I had to choose between getting the movie out when I want to or doing this one, so reluctantly I chose the [former].
Though we haven't heard anything about a release date or start date on Live By Night (in fact, we weren't even sure what Affleck's next projet would be till now) it seems Affleck is already working on a pretty tight deadline. That deadline, and dropping out of Focus, makes it all but certain Live By Night will start shooting later this year and be his next project.
For more on Live By Night, which at one time had Leonardo DiCaprio attached to star, head to its Amazon page.
Does this seem like a good fit for Affleck? Are you disappointed he won't tackle The Stand or one of his Matt Damon projects next?