Aaron Taylor-Johnson Offered Star Role In Gareth Edwards' 'Godzilla'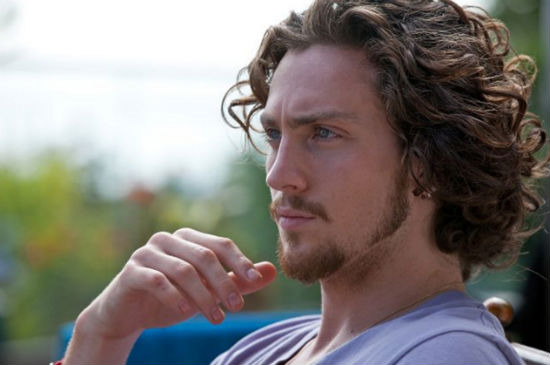 Kick-Ass star Aaron Taylor-Johnson has been offered the lead in Gareth Edwards' upcoming remake of Godzilla. The news comes after a week where several names were mentioned to be up for the role, including Joseph Gordon-Levitt, Henry Cavill and others. Taylor-Johnson, whose currently appearing in Anna Karenina and will next appear in Kick-Ass 2, won't make a final decision as to whether or not to take the role until Frank Darabont hands in his re-write. But according to reports, his acceptance seems likely.
Read more about this, as well as an update on the legal battle and the possibility of more than one monster crashing through the film, below.
Variety and Deadline both reported on the Taylor-Johnson news. He wants to do the film, producers want him to do the film, but nothing will be set until the script is finalized. That's now in Darabont's hands.
It's more good news for a film that's had a busy week. Besides the re-write and potential new star, three of the film's original producers – Dan Lin, Roy Lee and Doug Davison - left the project over money issues. Variety reports that Warner Bros., expecting those guys to sue them, have preemptively filed "a complaint for declaratory relief" explaining how specifically the producers contributed and the reason for their departure. Read more at Variety.
Also, a rumor popped up recently via Chud that Taylor-Johnson's character is a solider and that, in addition to Godzilla, up to two new monsters could appear in the movie. You'd have to imagine at least one, right? Godzilla needs someone to fight besides us puny humans.
What do you think of Taylor-Johnson starring in this huge, big budget monster movie?
Godzilla will be released in 3D on May 16, 2014.