Superhero Bits: Hellboy 3, Captain America The Winter Soldier, Man Of Steel, S.H.I.E.L.D., Comic Book Men, The Avengers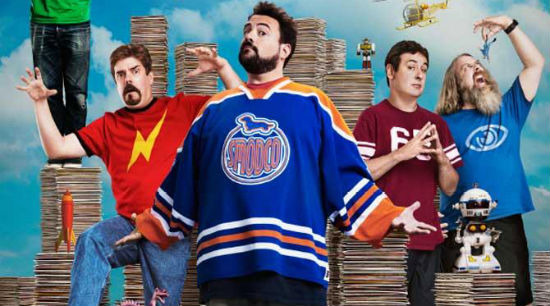 Has Warner Bros. won the war over the legal rights to Superman and, therefore, Man of Steel? What's the latest on Marvel's S.H.I.E.L.D.? How many Oscar nominations did The Avengers get Thursday? Want to hear Anthony Mackie talk about Captain America: The Winter Soldier? Does Ryan Gosling feel like he's already been in a superhero movie? And what's the biggest obstacle stopping Guillermo Del Toro from doing Hellboy 3? Read about all this and more in today's Superhero Bits.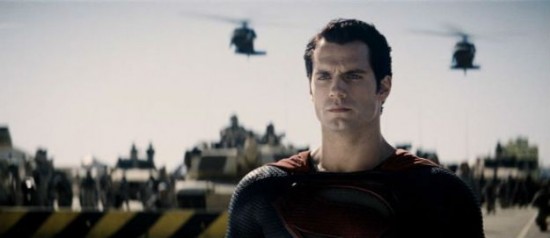 A huge win for Warner Bros. in their battle for Superman today. Looks like everything is going to move ahead with Man of Steel, and beyond, with no problems. Read more at The Hollywood Reporter.
TV Line reported from the ABC panel at the TCA's Thursday and had the following to say about Marvel's S.H.I.E.L.D.:
[ABC President Paul] Lee revealed that the pilot for Joss Whedon's Marvel's S.H.I.E.L.D. has been fast-tracked and thus will be ready for review "a lot earlier than others." He hailed the script as "great" with "a lot of funny male/female relationships" as well as "a lot of action," and feels it could be a highly co-viewed show (that is, watched by parents with their kids) in the vein of Once Upon a Time. Elaborating on his go-to quote that the comic books-inspired pilot is "very Joss," he said: "You know how Joss is so high/low? How he's able to be intense and epic and suddenly funny/silly? He's got that ability to be super-entertaining." Lee said that if ordered to series ("Joss is very engaged and already working on scripts"), S.H.I.E.L.D. could air almost anywhere, in any time slot. "Marvel has the ability to bring the whole family."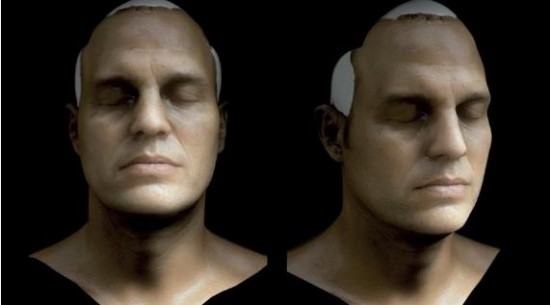 The Avengers was nominated this morning for Best Visual Effects. Maybe it was because of work such as efforts seen in the Hulk VFX featurette from Huffington Post above. Click the above image to see the video. (Of note, The Dark Knight Rises got zero nominations.)
Speaking to Vulture, Mary-Louise Parker said she did some of her own stunts in Red 2.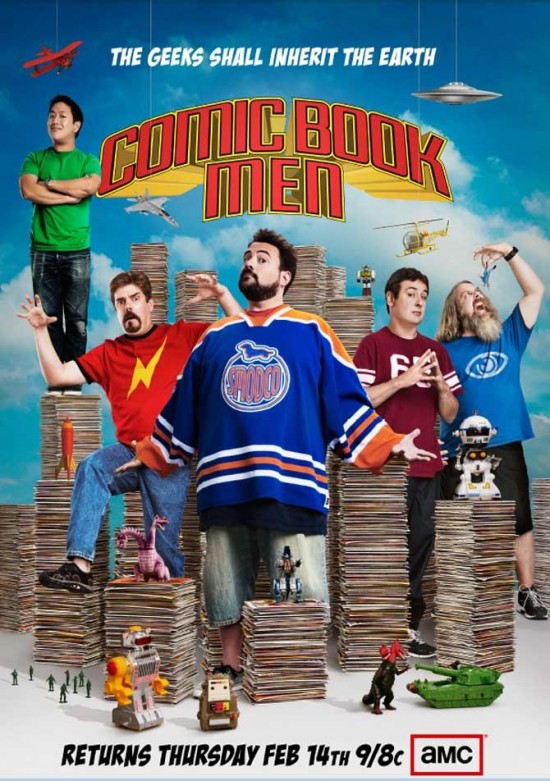 Comic Book Movie premiered the above promo for Comic Book Men, returning to AMC soon.Aquaman, Sinestro, Doomsday and Shazam will be playable in Injustice: Gods Among Us according to @Gamer (via CBM).
Due to the amount of graphics and images included in Superhero Bits, we have to split this post over TWO pages. Click the link above to continue to the second page of Superhero Bits.
Get More:
Movie Trailers, Movies BlogAnthony Mackie spoke to MTV about his work and costume on Captain America: The Winter Soldier.ScreenCrave (via CBM) spoke to Ryan Gosling about whether or not he'd play a superhero. He seemed open to Flash but said the following:
Drive was my attempt at the superhero movie. I had a costume and everything. The scorpion jacket. It was like my cape. It was like the idea of a guy that had seen too many superhero movies and then decided that he was going to make himself one.
VoicesFromKrypton (via CBM) has begun to chronicle the history of the DC animated series Justice League. There's info at the link; above is a clip. Keep checking back there for more info.
In case you missed it, Entertainment Weekly's interview with James Mangold about The Wolverine is a must read.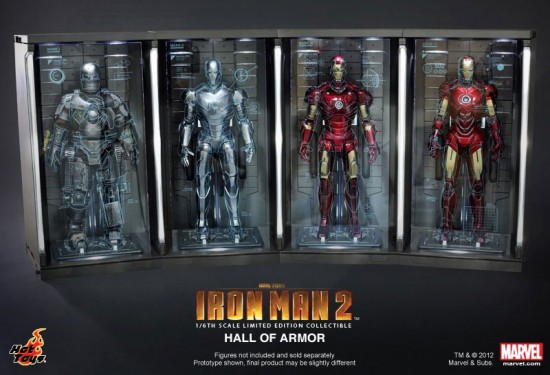 That Hot Toys Iron Man 2 armor set we posted a few weeks back is now up for presale. Read more at Geek Alerts.
Talking to Latino Review, Guillermo Del Toro revealed no one wants to pay for his Hellboy 3 vision:
A couple of weeks ago or months ago, I did make a couple of phone calls to test, to gage the possibility of doing that because it's a big movie. There's no takers for a movie of that size. The two movies made their money back and a little bit. They were financially good, but one was fifty and the other one was eighty, eighty five. This is a hundred and forty. So no one wants to do that leap, from the financial side. So unless we find a way to do the mother of all kick starters.