'Portal: No Escape' Director Dan Trachtenberg To Direct 'Y: The Last Man'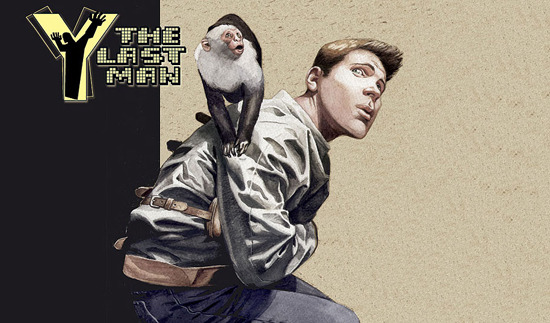 Former Totally Rad Show host and director of the popular short film Portal: No Escape, Dan Trachtenberg, has been hired by New Line to direct Y: The Last Man, based on a series of comics by Brian K. Vaughan.
Last Fall, news broke that the studio was making a priority of the project – about an apocalyptic timeline in which every male on the planet dies, save for one. The studio was meeting with directors at the time. It would be Trachtenberg's feature debut, though he'd previously been hired by Universal to develop Crime of the Century. Read more below and watch the short film that got Trachtenberg the job.
Deadline broke the story of the hiring.
Trachtenberg has long been a friend here at /Film as Peter frequented competed with him in the Totally Rad Show/Slashfilm Summer Box Office Wager. I myself was a guest on the popular video podcast from time to time. However, the show recently stopped production and now we have an inkling why.
In August 2011, Trachtenberg released Portal: No Escape, an independly produced short based in the world of the video game Portal. It's since generated million and millions of YouTube views and got him noticed all over Hollywood, ultimately leading to this. Here it is.
Brian K. Vaughan's Y: The Last Man is a 60-issue comic book series that ran from 2002-2008. Hailed as a modern classic, it's been on Hollywood's wish list of comic book properties since 2006. However, the epic story and downer premise have made an adaptation near impossible.
Filmmakers have tried. DJ Caruso was long attached with Shia LaBeouf aiming to star. Louis Letterier took a crack at it and, most recently, Jericho writers Matthew Federman and Stephen Scaia were tasked with rewriting the script. We don't yet know if Trachtenberg will be going off that script, another, or if it's planned as one film or a trilogy. Either way, this is incredible news.
You can follow Dan on Twitter too, @DannyTRS. Maybe he should change that to DannyYTLM.