'Jurassic Park' 3D Re-Release Gets One Week Only IMAX Engagement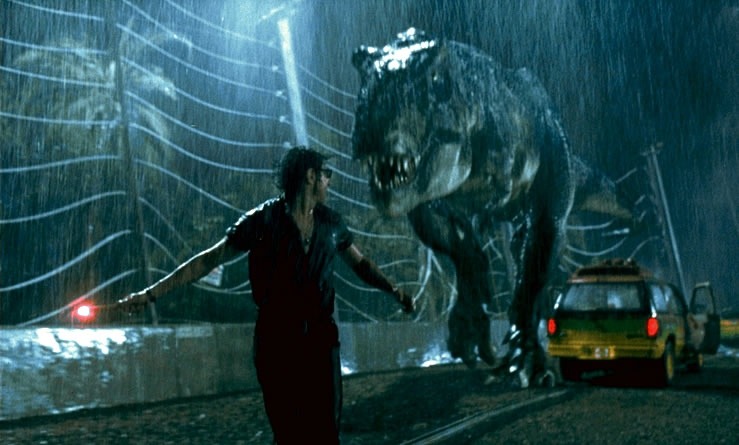 When Steven Spielberg's Jurassic Park roars back into theaters this spring, the T-Rex and friends won't just be snapping at your face in post-converted 3D. They'll also be clawing at your torso on a larger-than-life scale. IMAX and Universal announced today that the Steven Spielberg classic will get a one-week run in IMAX 3D starting on the same date as the film's wide re-release. This will mark the film's first time playing in that format. More details after the jump.
On the one hand, it makes total sense to see a movie about giant freakin' creatures on a giant freakin' screen. Had Jurassic Park been made in 2013, it probably would have been slated for an IMAX and/or 3D release right off the bat — it's the kind of action-packed crowd-pleaser that suits the format. Plus, it could be a fun to revisit a familiar favorite in a whole new way.
On the other, aren't we all getting a little tired of shelling out extra for post-converted 3D and up-converted IMAX? No matter how good IMAX and 3D re-mastering technology gets, it's not quite the same as something that was actually shot in IMAX and 3D to begin with.
Either way, I'm just looking forward to seeing that lawyer on the toilet get his on the big screen again. Watch him and stars Jeff Goldblum, Laura Dern, Sam Neill, Samuel L. Jackson, and Richard Attenborough in the trailer below.