'Girls Against Boys' Trailer: The Battle Of The Sexes Gets Violent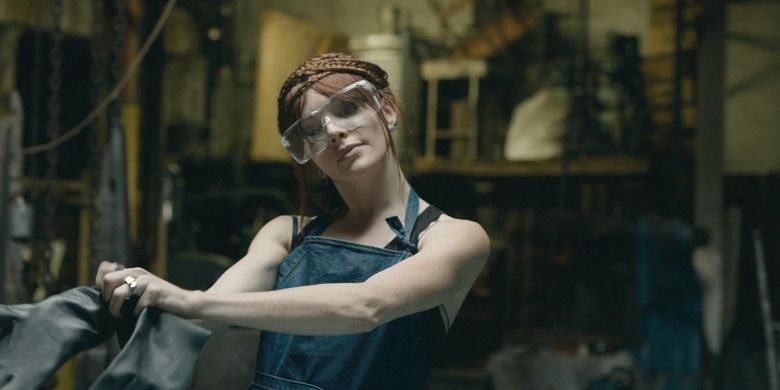 The so-called "battle of the sexes" has been a popular artistic theme since the dawn of time, but only occasionally does that "battle" turn genuinely bloody. Austin Chick's SXSW thriller Girls Against Boys is one of those cases.
Danielle Panabaker stars as sweet Shae, who's dumped by one man and then date-raped by another in short order. In her time of need, she turns to a co-worker (Nicole LaLiberte) whose idea of help involves tracking down and killing the bastard. Before long, the pair are eagerly dispatching all the men who've wronged them. Watch the trailer after the jump.
Chick's film spent several months on the festival circuit last year, but attracted lukewarm reviews due to its thin characters and muddled message. Though it pays lip service to feminism, it seems more interested in watching cool violence and pretty women than in actually saying something about it. There's nothing wrong with that per se, but the trailer doesn't make the killing seem all that interesting, either.
Anchor Bay has Girls Against Boys scheduled for a February 1 limited release, so you can take your favorite scumbag out for a Valentine's Day treat/threat.
When Shae (Danielle Panabaker), a naïve college student, is tormented by several men in a matter of days, she reaches her breaking point, and is drawn into coworker Lu's (Nicole LaLiberte) twisted plan for revenge. Together, the two embark on a gruesome killing spree, terrorizing and brutally murdering not just their attackers, but any man who gets in their way. However, after a wild weekend of retaliation, the friendship between the girls shifts into a dangerous obsession, and their perverse game becomes a desperate struggle for Shae to maintain control against Lu's deadly and seductive influence.