'Aladdin' Coming To Broadway In New And Improved Musical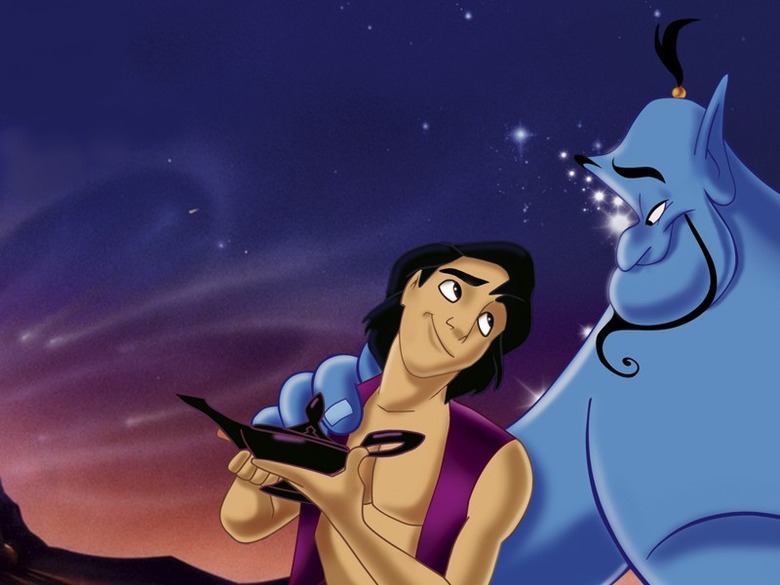 Last summer, we revealed that a musical based on the 1992 hit Disney film Aladdin would be coming to Broadway, and now there's been a major update for the project. Mary Poppins, one of the Disney shows currently on Broadway, will be closing in March to leave a space open for Jasmine, Genie and Jafar. However, while a musical version of Aladdin has been touring the country over the past few years, it turns out the eventual Broadway production – likely to open in 2014 – will be an overhaul of that current version. Read more after the jump.The New York Post originally broke the news of Mary Poppins closing on Broadway and The Wrap updated on the new production. Here's what they had to say:
The version of "Aladdin" that hits Broadway next year will be substantially overhauled and will not be a transfer of the 5th Avenue production...That show was seen as a pilot production, designed to test the new book and additional score material. The Broadway production will involve a major new key player on the creative team, the individual said.
The Aladdin musical that premiered in Seattle in 2011, and was recently in Utah, already had a pretty impressive creative team. It featured music both from the film, and added for the show, but the original team of by Alan Menken, Tim Rice and Howard Ashman and was directed by Casey Nicholaw (The Book of Mormon).
You can imagine the overhaul will likely be more on the visual side than musical side, attempting to up the spectacle in the competitive Broadway market place. As it stands now, the musical has four songs that weren't in the movie: "Proud of your Boy," a song that was written for the movie, cut, and now resides in the stage musical as well as "Call Me A Princess," "Babkak, Omar, Aladdin, Kassim" and "High Adventure."
Will you be lining up to see Aladdin on Broadway?