Christopher Meloni And Josh Brolin Latest To Join 'Sin City: A Dame To Kill For' [Updated]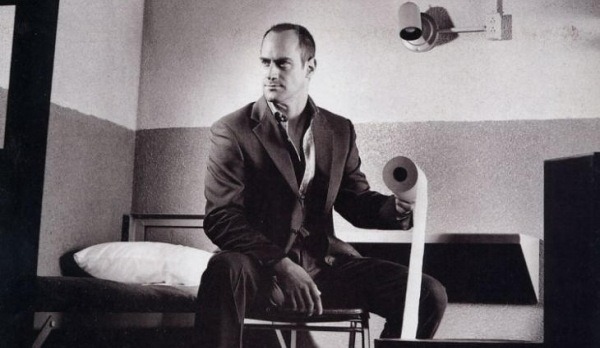 Briefly: Very few things about filming a Robert Rodriguez movie are similar to your standard, effects-laden blockbuster. Case in point: his October 2013 film Sin City: A Dame To Kill For. The sequel to the 2005 film brings back most of the cast of the original (such as Jessica Alba and Mickey Rourke) with several new additions. The movie has been filming in Rodriguez's Austin studios for several months. As usual, Rodriguez does everything in house and on his own.
Production is now coming back from a holiday break and even though much of the film has already been shot, major casting continues. Monday, Joseph Gordon-Levitt was revealed to be joining the film and Tuesday, Christopher Meloni (Law and Order: Special Victims Unit, Man of Steel) joined the cast. Beyond the fact that the character is a cop we aren't sure exactly who he's playing, but the role is said to be one of the leads. [Deadline]
Update: Josh Brolin has been confirmed to play Dwight, the character played in Sin City by Clive Owen. Details of that are after the break.
The press release explains the recasting, saying:
In SIN CITY: A DAME TO KILL FOR, Dwight is hunted down by the only woman he ever loved, Ava Lord, and then watches his life go straight to hell.  Chronologically, this story takes place prior to "The Big Fat Kill" (featured in the film FRANK MILLER'S SIN CITY) and explains how Dwight came to have a dramatically different face.