Director Mark Romanek Leaves Disney's Live-Action 'Cinderella'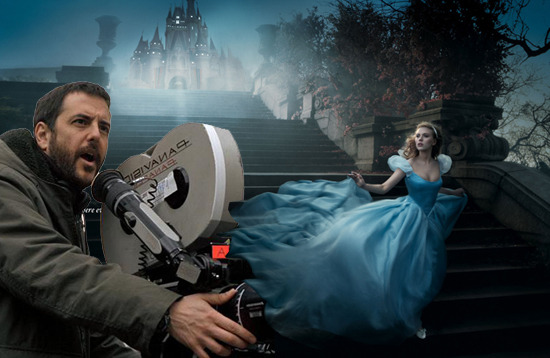 Disney's live-action Cinderella film seemed to be fitting together so well. It had a talented director in Mark Romanek, an expensive screenplay by Chris Weitz and Aleen Brosh McKenna, an Oscar-winning star in Cate Blanchett as the evil-stepmother attached and a slew of actresses like Saoirse Ronan up for the lead.
The film has just experienced a setback, though, as Romanek (One Hour Photo, Never Let Me Go) has left the project because his darker take on the material wasn't in line with Disney's vision. Read more after the jump.
Deadline broke the news of Romanek's departure and ran the following statement from Disney:
The Walt Disney Studios and Mark Romanek have parted ways on Disney's Cinderella project. We are committed to moving the project forward and have begun the search for a new director. The team here at Disney respects Mark as both a director and a friend, and we hope to find something to work on together in the future.
While I'm certainly disappointed to hear that Romanek left this project, it's hard not to chuckle at this news. He did know what company he was working for, right? Disney? The most family-friendly company in the world? For his vision to be darker than what the company did in several of the Pirates of the Caribbean films, and in the context of the familiar story of Cinderella, makes me very curious to what the final product would have been. (This is the second high-profile gig the director has walked away from. He was the original director on 2010's The Wolfman, but left not long before photography began.)
Deadline's story says production was supposed to start in the summer so expect a new director to be hired quickly. It should be a fairly easy transition with what one would imagine is a strong script and actors attached.
Are you disappointed in this news? What could Romanek have wanted that the producers didn't, leading him to leave the project?