'Snakes On A Plane' Director David R. Ellis Has Died At Age 60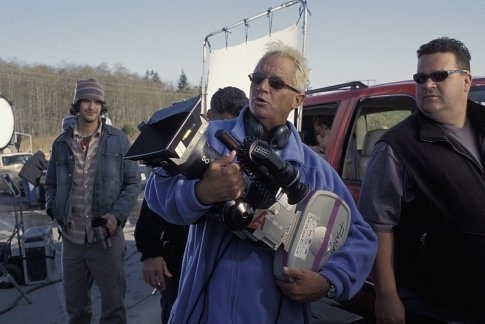 David R. Ellis, the man who directed Snakes on a Plane, a film that helped change the relationship between movie studios and the internet in a big way, has died unexpectedly in Johannesburg, South Africa. He was 60 years old.
The LA-born filmmaker made his way up through the Hollywood ranks in classic fashion, starting out as an actor and stunt man, then working as a stunt coordinator (To Live and Die in LA, Scarface, Patriot Games) and second unit director, holding that last title on films such as Waterworld, the first Harry Potter film, and The Matrix Reloaded.
Ellis eventually moved into directing, and made the best film in the Final Destination series: Final Destination 2, with that thrilling and horrific highway collision opening. He also directed films such as Cellular, Snakes on a Plane, and last year's Shark Night 3D. He briefly went back to his second unit director role for Akiva Goldsman's directorial debut, Winter's Tale, with Colin Farrell, Will Smith, Jennifer Connelly and Russell Crowe. At the time of his death, Ellis was in South Africa prepping his live-action adaptation of the anime Kite, which would have reunited him with Snakes star Samuel L. Jackson. The cause of his death is unknown. [Deadline]