AT&T Launching Its Own $5/Month Streaming Subscription Service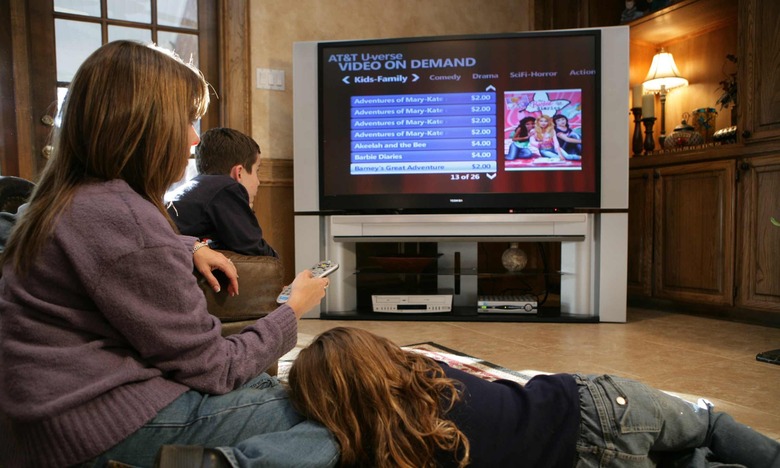 The already crowded field of streaming services will have to make room for one more. AT&T announced at CES this week that it too would be diving into the fray with AT&T U-verse Screen Pack, an digital on-demand option that will allow subscribers to stream content via their televisions, computers, tablets, and smartphones. While giants like Netflix, Hulu, and Amazon offer far more in terms of content at this point, there's one level on which AT&T has them beat — Screen Pack will cost just $5 per month for subscribers. Read on after the jump.
Once AT&T actually starts charging, however, that $5 may not look so worth it. Screen Pack has about 1,500 movies in its catalog, mostly older Sony and MGM titles like "American Teacher, Assassin's Code, Charlie's Angels, Summer in Genoa, Lars and the Real Girl, Rudy, The Wedding Planner, Hotel Rwanda, Legends of the Fall, Snatch and more." The library will continue to expand in the future, but at present there's a glaring lack of major recent releases.
In terms of selection, cost, and convenience, Screen Pack actually seems less comparable to Netflix or even Verizon's Redbox Instant than to Comcast's $4.99/month Streampix, which rolled out last year. Neither will be to take down Netflix, Amazon, or Hulu anytime soon, but as more and more TV viewers turn to digital VOD, AT&T and Comcast likely couldn't afford not to give their customers the option.
[Sources: AllThingsD, Cnet]