'Godzilla' Update: Frank Darabont To Rewrite, Two Producers Gone, Production Starts In March [ADDED: Short List Featuring Joseph Gordon-Levitt And Henry Cavill, Filming Locations]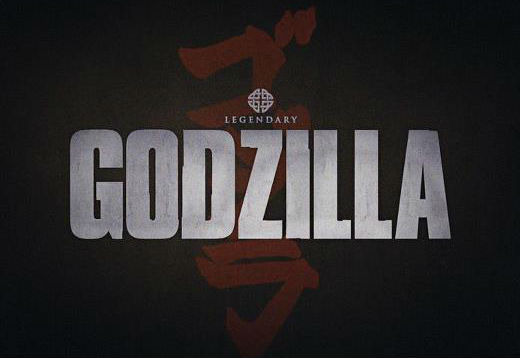 Like a monster through a city, major shifts are happening in the world of Godzilla. The film, which premiered concept footage at Comic-Con in July and will be directed by Gareth Edwards (Monsters), is already set with a May 16, 2014 release date. Now, two of the film's major producers – Dan Lin and Roy Lee — have left the project. In addition, Oscar-nominated writer/director Frank Darabont (The Shawshank Redemption, The Walking Dead) has been brought on to do a final rewrite. Both of those things are happening just weeks before the film is set to start shooting in March. There are more details after the jump.
UPDATE: A short list of actors Warner Bros. is interested has now been revealed, including Dark Knight Rises star Joseph Gordon-Levitt (who has passed) and Man of Steel star Henry Cavill. Plus we know where the movie will shoot. Read more below.
The information comes partially from Hitfix and partially from Deadline.
Hitfix was the first to report the new start date and that Lin and Lee are leaving the project. Both are major producers at Warner Bros., working on films such as Justice League, LEGO, and many others. Hitfix doesn't give a reason for the departure but the Deadline piece does. Lin and Lee were among the producers who brought the project to the studio, but the rights then went to Legendary, which is reportedly trying to push them out. Apparently, the producers "refused to reduce the fees they signed on for when the original deal was made" and that the rift could end up in court.
How that'll affect what we eventually see on screen next May is yet to be determined. Most likely, it'll just change the budget so it won't matter to audiences. What does matter, though, is Frank Darabont. The man behind Stephen King adaptations such as The Shawshank Redemption, The Mist and The Green Mile has just been brought on to do a final rewrite on the film. The script, originally written by Max Borenstein, has had lots of different people on it over the past few years: David Callaham (The Expendables),David S. Goyer (Man of Steel) and Drew Pearce (Iron Man 3) among them. Odds are Darabont won't have a major impact on the plot. He'll likely be responsible for small character and dialogue tuning, but his assistance can only help.
Once that's done, filming should get underway around March. Doesn't that mean we'll hear about casting soon? You'd hope so.
UPDATE – Almost like the internet answered the above question, The Hollywood Reporter mentioned that Joseph Gordon-Levitt is one of the actors Warner Bros. is interested in for the film. Variety then added Henry Cavill, Scott McNairy (Monsters) and Caleb Landry Jones (X-Men: First Class) are being discussed too. No offers are out there because the script isn't done but the studio is interested in JGL and Cavill while the filmmakers like McNairy and Landry Jones. Apparently, though, Gordon-Levitt has already passed as he was offered the film last last year.
Then, over on Ain't It Cool News, they report filming will begin March 14 and take place in both Hawaii and Vancouver. The shooting title is Nautilus.