'Bates Motel' Premiere Date Announced, Series Inspired By 'Psycho' Films But Not Directly Linked To Them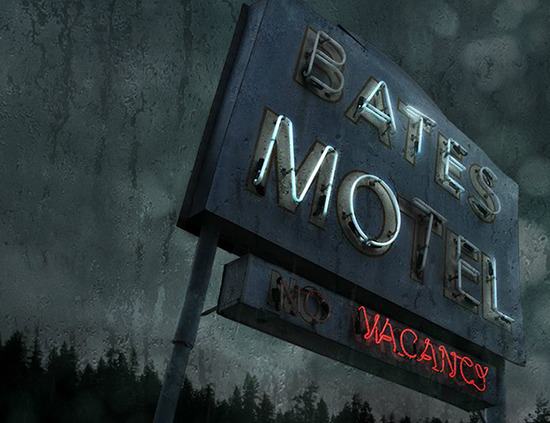 The line between prequel/sequel and fan fiction blurs further.
There have been several Psycho movies following Alfred Hitchcock's standard-setting 1960 original, and we've wondered just how the prequel TV series Bates Motel would exist in relation to them. Is this a prequel, a reboot, or something else? The movies don't have the clearest story path with respect to what is "official" or canon story, and with the series charting the purchase of a motel by Norma Bates with her son Norman in tow, we've wondered just what to expect.
At an event debuting elements of the show today for the Television Critics Association press tour, the show's premiere date was announced (10 p.m. Monday, March 18 on A&E) and producer Carlton Cuse (Lost) explained that, when it comes to the film series, "We don't really view any of that as canon."
At the TCA event, Cuse and co-exec producer Kerry Ehrin said that the show is taking inspiration from Psycho to "create an original story." The TV show takes place in the modern day, rather than in the '50s or '60s, and that the origin of Norman Bates "will not be what you expect it to be." He said,
This is a tragedy, it's a fantastic dramatic form. We want the audience to fall in love with these characters, particularly Norman. That tension of knowing what their fate is and how they get there, was something we thought was really telling.
Cuse also says that the series has been conceived with a specific ending, though there's no clue about how long it'll take the show to get to it.
And with the show depicting an ultimately ruinous relationship between mother and son, questions of promoting familial violence were asked today, in the wake of the Sandy Hook shooting. Ehrin said "I think the only thing anyone thought about that was that it was horrible and sad. This show is not about violence, it's about a mother and son," with Deadline summarizing that she said the hope is "to "explain" violence rather than promote it."