Aaron Paul Says 'Breaking Bad' Returns July 14 [Updated]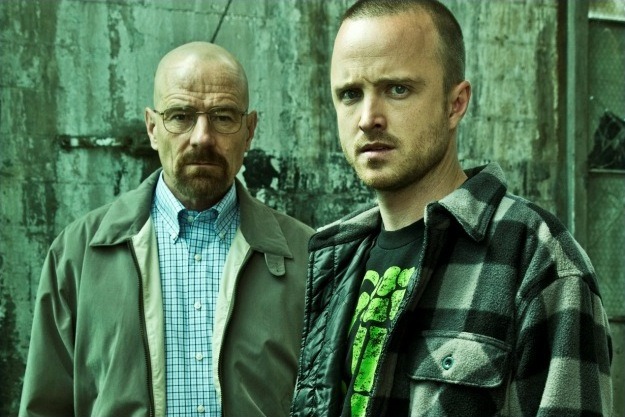 Later this year, one of the most intense shows on television will come to an end. Vince Gilligan designed the show Breaking Bad as a thing with a definite finale — no movie, no extended coda. The fifth and final season was broken into two parts, and Gilligan and crew have been finishing up the last eight episodes of the show in anticipation of airdates for the concluding stories.
We've known that the last chunk of the series would arrive on AMC in July. Now Aaron Paul, whose defining role may well end up being the show's character Jesse Pinkman, says we can mark July 14 of this year as the debut for the beginning of the end.
Aaron Paul offered up the date on Twitter:
Take that date in conjunction with statements this week from Gilligan, who said that the end of the show could have an even more overt Godfather nod than the ones already present in the series, and that he hopes to achieve the sort of emotionally charged ending seen in Casablanca:
No one gets everything they wanted. The guy doesn't get the girl, but he has the satisfaction of knowing she wants him. And he doesn't get her because he has to save the free world. What better ending is there than that? I'm not saying we're going to approach that or reach in that direction. Our story doesn't line up [with Casablanca]. But we're looking for that kind of satisfaction.
Keep in mind here that actors aren't usually the first people to announce a release or premiere date, so this info could be called into question. We'll hope he's correct and you can rely on the July 14 date, but until AMC gets back to us with a firm denial or new date, pencil that one in for now.
And, just as expected, Paul followed up with a new tweet:
Does that mean the date he originally gave is wrong? Perhaps, or perhaps AMC just wanted to announce with more fanfare. Stay tuned...