'A Good Day To Die Hard' Looks Like A Return To Form In Latest Trailer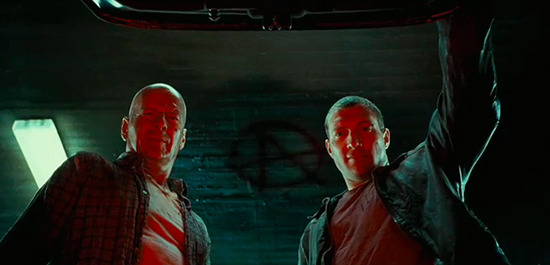 The first couple trailers for A Good Day to Die Hard, aka the fifth film in the series that stars Bruce Willis as put-upon NYC cop John McClane, relied heavily on great editing, whiz-bang explosions and a couple good smirks from Willis. This third one (or the second full-length trailer) has a lot more going for it. There's still plenty of bombast, but this one actually looks like a Die Hard film, for the most part.
Jai Courtney looks better as the younger McClane, in part because he gets a lot more time in this trailer, and the villains get a couple of fun lines. Overall I find myself looking forward to this one far more than I ever would have expected, and that's mostly due to this new trailer. Check it out below.Apple has the trailer. A Good Day to Die Hard opens on February 14.
Iconoclastic, take-no-prisoners cop John McClane, for the first time, finds himself on foreign soil after traveling to Moscow to help his wayward son Jack–unaware that Jack is really a highly-trained CIA operative out to stop a nuclear weapons heist. With the Russian underworld in pursuit, and battling a countdown to war, the two McClanes discover that their opposing methods make them unstoppable heroes.