'The Host 2' Finally Set With Screenwriter, Director, And Release Window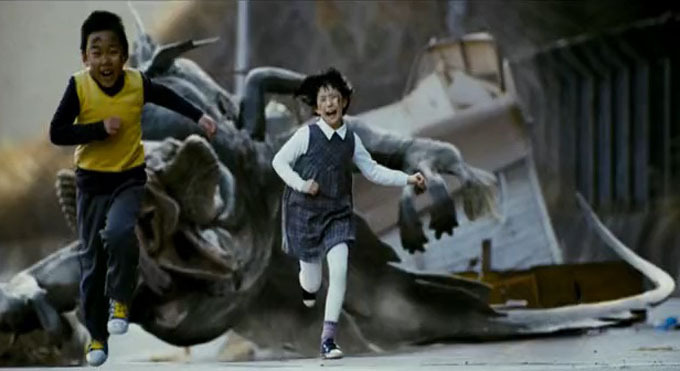 In the past couple months we've seen two videos for The Host 2, which is meant to be the sequel to Bong Joon-ho's excellent 2006 film that followed a monster's rampage through Seoul, South Korea. But those videos were tests and pitch reels, not actual film footage, and at least one of them was a couple years old. In fact, the film hasn't begun production at this point.
Now we know that the director Im Pil-sung (Doomsday Book) has only recently completed the task of scripting the film, and that Park Myung-chun will make his feature directorial debut with the movie.
Twitch reports the details, saying that while the plot hasn't been revealed, the script features a pair of monsters rather than a single beast. Right now The Host 2 is being targeted for a summer 2014 release, at least in South Korea. We might expect the film to show up as part of the midnight lineup at the Toronto Film Festival
Here are the two test clips again: