Ubisoft Developing 'Ghost Recon' Game To Film Adaptation; Crafting 'Raving Rabbids' TV Series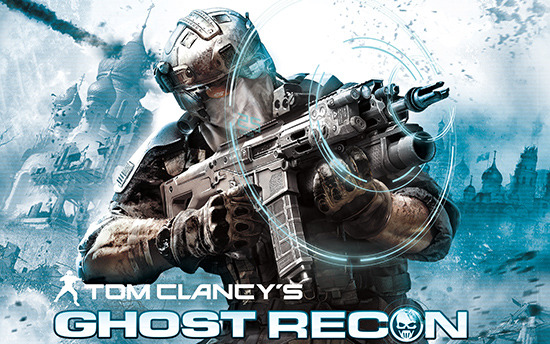 UbiSoft is leading a change in the video game industry when it comes to crafting film adaptations of games. The company has taken the reins of its own licenses and is actively developing several features with deals that attract top talent. Michael Fassbender is producing and starring in Assassin's Creed, and Tom Hardy was recently attached to a film based on Ubi's Splinter Cell series.
Now Ubi is developing a film based on the Ghost Recon game series, a set of tactical military shooters that is another one of the company's Tom Clancy-branded franchises. And for the kids (or anyone who wants a little lunacy) the company is also working on an animated TV series based on the series of games that began with Rayman Raving Rabbids in 2006.
The LA Times (via The Playlist) reports that much of Ubi's recent success with making deals for film adaptations is thanks to Jean-Julien Baronnet, who runs Ubisoft Motion Pictures, and was previously the head of Luc Besson's company EuropaCorp.
Baronnet told the LAT,
If you look at past adaptations of games to movies, none were done by an integrated gaming company that put a movie structure inside of itself. We're not here to just license and we're not here to produce big movies ourselves. We are really in the middle of it.
The details on Ghost Recon and Rabbits are thin. As a shooter series, Ghost Recon can be developed as a film with just about any plot Ubisoft wants; the key ingredients for that film would be the look of some of the tech used by characters in the film. And the Rabbids series is being financed by Nickelodeon in the States, and other networks around the globe.
Whether this incarnation of Rabbids is the same as the Aardman Animation-developed one that we reported on back in 2010 is uncertain. As for Ubi's other films, directors remain to be hired for Assassin's Creed and Splinter Cell, and we're not likely to see either film before the end of 2014; later in 2015 is more likely.
You can get an idea of the tone of Ghost Recon by checking out this short film, which was released on G4 in May of last year, to promote Ghost Recon: Future Solider: