Superhero Bits: Rumored Justice League Roster, Plus Amazing Spider-Man, Nemesis, Dark Knight Rises, S.H.I.E.L.D., Thor: The Dark World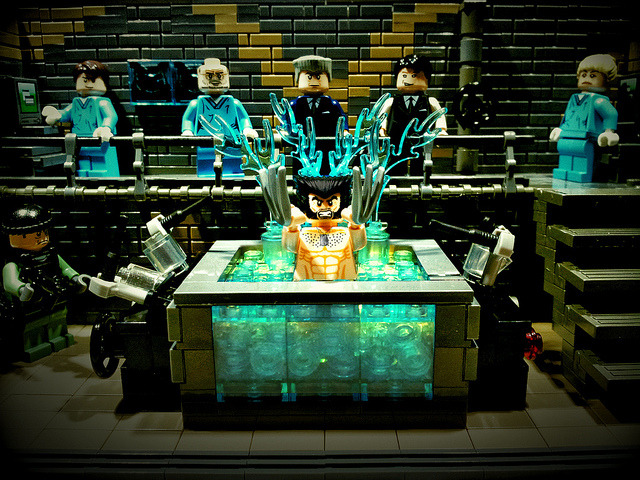 Welcome to the first Superhero Bits of 2013! Want to read a possible roster for Justice League? How is Joe Carnanan's Nemesis coming along? Does Marc Webb have some Amazing Spider-Man regrets? Is Alan Taylor doing something different with Thor: The Dark World? Where can you see dozens and dozens of Christopher Nolan's Dark Knight Rises storyboards? Why is a Pixar animator creating a new superhero every single day? Was that Superman flying along the California coast? Does Arnold Schwarzenegger regret doing Batman and Robin? What are the best graphic novels of 2012? Read about all of this and more in the new year return of Superhero Bits!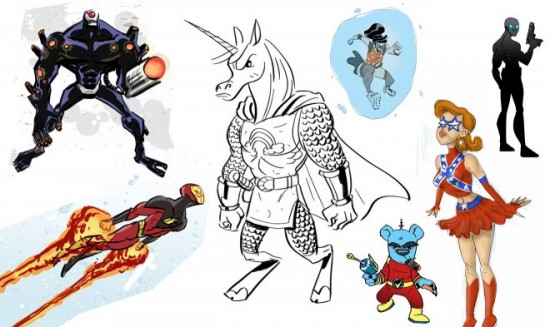 Pixar animator Everett Downing has been creating a superhero a day for a year. Read more over on Wired, via Superhero Hype.Cosmic Book Movie (via Superhero Hype) claims to have gotten their hands on the roster for Justice League. Take this report with a grain of salt, even if there are a few things on there that seem like good ideas.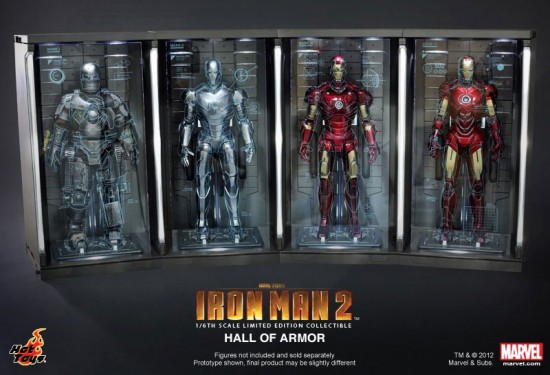 Toys Revil posted this brand new Hot Toys Iron Man 2 piece. Gorgeous. Hot Toys and Kotobukiya will also be doing Iron Man 3 figures.Stan Lee's 90th birthday was last week and the Washington Post interviewed his colleagues about the experience.
This video made the rounds over the break, it's a Superman shaped plane flying along the coast of California.
Joe Carnahan teased his work on Mark Millar's Nemesis.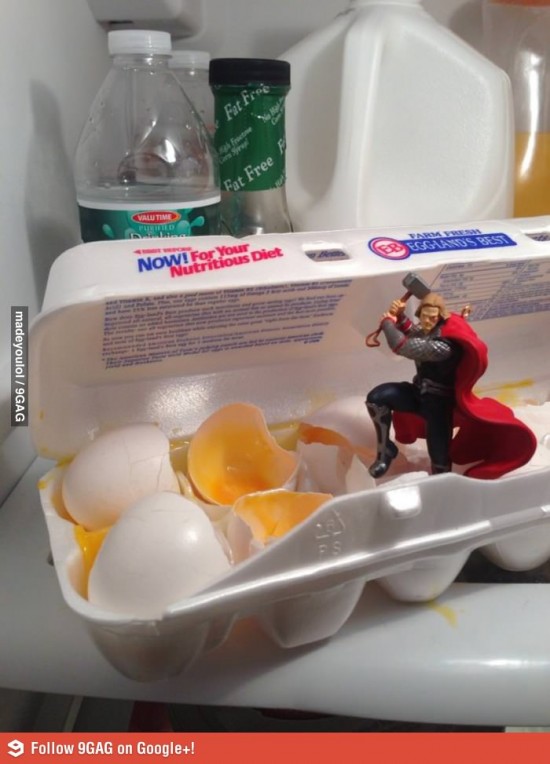 Funny 9Gag pic featuring Thor and some eggs.
Tom Hiddleston talked to Press Association (via CBM) about Alan Taylor's work on Thor: The Dark World.
It's fantastic, truly. We are making an amazing film, and we're having a wonderful time. It's so exciting to have established characters and an established setting in the world, and we are working so hard to cook up something new. That is what is exciting to me – taking what we know, taking what we love and deepening it and giving it an extra dimension. I think director Alan Taylor is really shaping up the world of Asgard and the world of these characters.
Due to the amount of graphics and images included in Superhero Bits, we have to split this post over THREE pages. Click the link above to continue to the second page of Superhero Bits.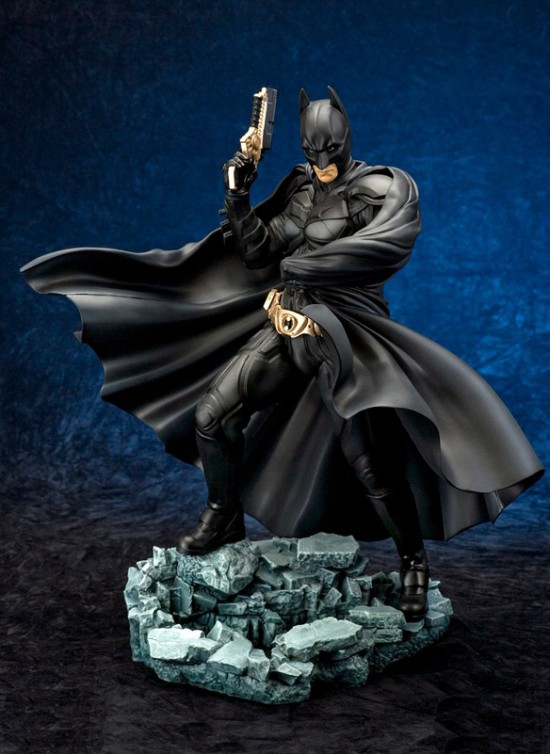 Might have posted this before, but it's worth posting again. GeekAlerts posted this gorgeous Dark Knight Rises ArtFX Statue.
Gotta love this man dressing up as Spider-Man to grant his son's Christmas wish. Thanks to Awesomer.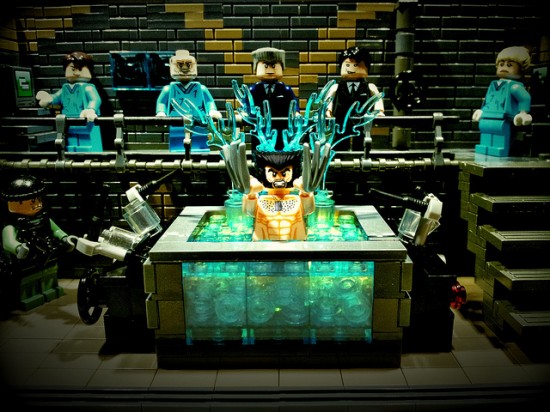 Project Azazel did this awesome Wolverine Lego photo.Topless Robot gives you their top 12 graphic novels released in 2012 and Boing Boing reviews a book that gives a history of the graphic novel.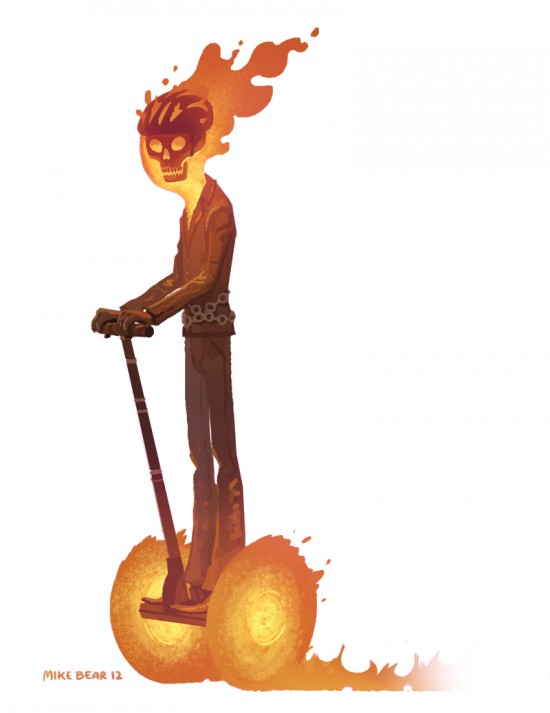 Mike Bear's great Ghost Rider concept art. Via Super Punch.
Speaking to Empire (via CBM) Arnold Schwarzenegger spoke about his role in Batman & Robin:
I don't regret it at all. I felt that the character was interesting and two movies before that one Joel Schumacher was at his height. So the decision-making process was not off. At the same time I was doing Eraser over there and Warner Bros. begged me to do the movie....In most cases I don't regret the movies that failed or were not as good. It's always easy to be smug in hindsight, right?
Due to the amount of graphics and images included in Superhero Bits, we have to split this post over THREE pages. Click the link above to continue to the third page of Superhero Bits.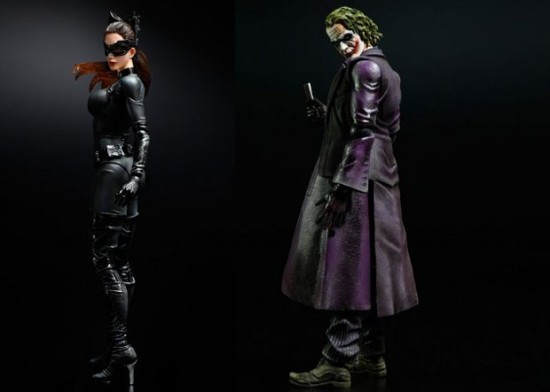 These Play Arts Kai Catwoman and Joker figures are available via Fanboy.
NY Rez: 1) Get up earlier. 2) Eat more vegetables. 3) No retelling origin stories.

— Marc Webb (@MarcW) January 1, 2013
Director Marc Webb throws a little jab at his own film, The Amazing Spider-Man.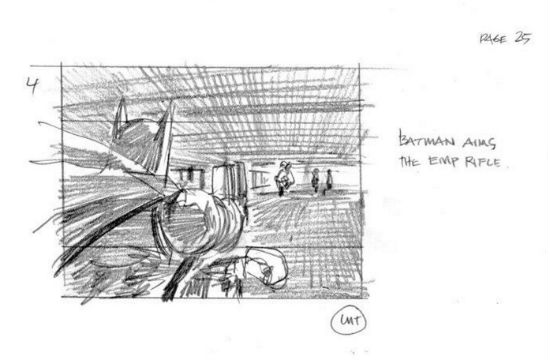 Batman Hungary (via Comic Book Movie) posted a huge cache of Dark Knight Rises storyboards. Very cool stuff.MTV lists their top five superhero movies of 2012.
Hadn't seen this posted before, but Comic Book Movie found this video from AMC with Ming-Na about Marvel's SHIELD.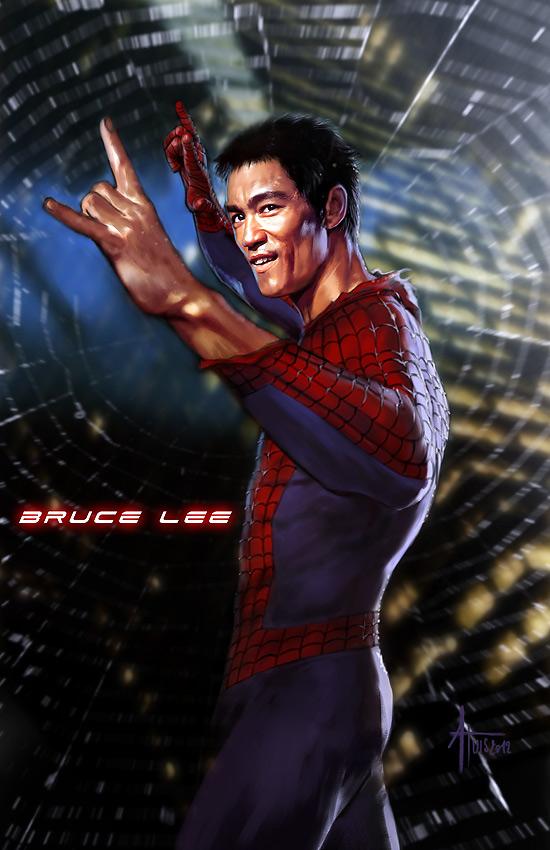 A Reddit user reimagined famous actors as superheroes.

Captain America: The Winter Soldier fans should be following Frank Grillo on Twitter. He's getting ready.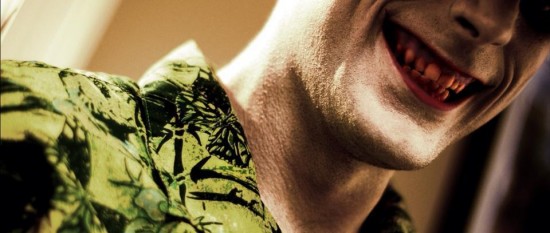 Comic Book Movie posted several exclusive stills of the currently in production Nightwing short. This one features their version of the Joker.