Concept Art From Pixar's 'The Good Dinosaur,' 'The Inside Out' And Dia De Los Muertos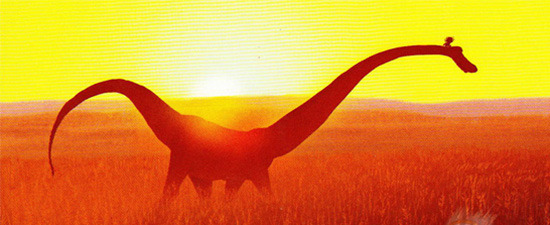 Outside of naming a certain director for a certain sequel taking place in a galaxy far, far away, I can't think of a better way for Disney to kick off 2013 than looking ahead to three upcoming Pixar films. This year will bring the prequel Monsters University, but we already know the three films on Pixar's slate after that. 2014 will bring Bob Peterson's The Good Dinosaur, 2015 will bring Pete Docter's inside the mind movie, possibly called The Inside Out, and then Lee Unkrich will release his latest film, a still untitled movie about a family that takes place on the Mexican Day of the Dead.
Concept art from all three of those films has just been revealed in the form of a Pixar holiday card and the images are our first real look at work from any of the films. Check it out below.
Of the three, it seems like The Good Dinosaur image is probably the closest to what we're going to see in the final movie. The other two are really just broad concept designs selling the particular film in one image. Either way, it's pretty damn cool.
The Good Dinosaur opens on May 30, 2014 release, directed by Bob Peterson. It's described as: "What if the cataclysmic asteroid that forever changed life on Earth actually missed the planet completely and giant dinosaurs never became extinct?"
Pete Docter's The Inside Out will be released June 19, 2015 and is described as "the inventive new film will take you to a place that everyone knows, but no one has ever seen: the world inside the human mind."
Then Lee Unkrich's untitled Dia de los Muertos film doesn't have a release date, but is believed to be aimed at 2016.
Nothing like already looking ahead immediately upon reaching 2013, right?