This Week In Trailers: The Other Fellow, Resolution, The Wee Man, Carino, Not Another Celebrity Movie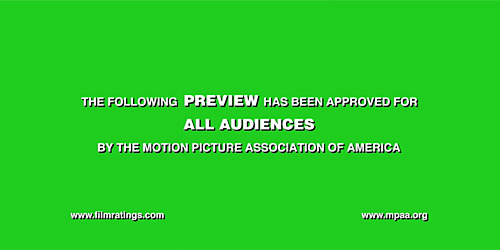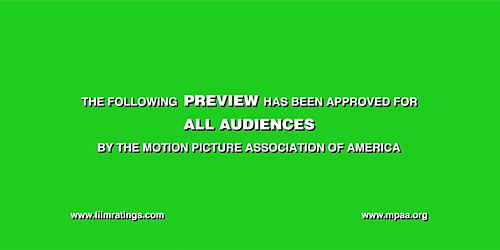 Trailers are an under-appreciated art form insofar that many times they're seen as vehicles for showing footage, explaining films away, or showing their hand about what moviegoers can expect. Foreign, domestic, independent, big budget: What better way to hone your skills as a thoughtful moviegoer than by deconstructing these little pieces of advertising? This week we learn what it's like to live with James Bond, we get weird with something paranormal, visit Scotland to meet with a gangster, run over a psychopath with our chopper, and look at what might be 2013's worst film so far.
The Other Fellow Trailer
Do a search for Christopher Stipp.
So, depending on the month, I'm in competition with a very nice looking gentleman who looks REALLY happy to be part of the University of Iowa's biology department.
It's odd to see someone who shares my name only because, let's be honest with one another, how many Stipps do you know? Exactly. Director Matthew Bowyer is on the right track with wanting to know what's in a name. What's in a name like James Bond, to be absolutely specific.
This is a fun trailer that explores a rather mundane question: What's it like to live with a name like James Bond? I'm intrigued, to be sure, but have a sinking feeling that this is a one act joke that might get tired by the end. However, and this is why it's getting included this week, if it goes the route of something like This American Life and creates a series of stories that simply get to the honesty, the reality, of these people's lives without getting sensational you could have a fun documentary that could entertain.
The Wee Man Trailer
I have always been a fan of gangster movies if done well. To say nothing of gangster movies that happen overseas just give it an international flavor.
As well, I have a soft spot for John Hannah and Patrick Bergin so seeing them starring in a production like this, a first for me seeing the directorial handiwork of Ray Burdis, appears promising if nothing else. I like how we flow in and out of this story, taking precious little time to have any kind of narrative flow, instead just letting the attitude and accolades do its talking. Yeah, it's a bit generic but, hell, a true story of Scotland's most feared gangster that has a whiff of violence and pummeling? I'm slightly excited to see if it can be something a little more than a direct-to-DVD yarn.
Resolution Trailer
I like weird. Especially when it comes to my thrillers.
I'm not sure of what's happening here, other than the fact that this might be something more appropriate for the SyFy channel on a Friday night but it's interesting to try and piece together the disparate events as they unfold here. Directors Justin Benson and Aaron Moorhead do their best to keep things cheeky while also giving us something to dread.
Something that keeps you off kilter is good and this has the good enough sense to give us the strange while not giving us what we really want which are answers to what is happening. Something paranormal, sure, while also mixing in the totally creepy is a great combo for a movie where we can't be absolutely sure either one of these guys will make it to the final frame. It's a good decision, whoever cut this, to keep things ambiguous because now I'm engaged, I'm interested, and this didn't satisfy my need to know. May it be as good as what is here.
Carino Trailer
Well, that doesn't go in the direction you thought it would.
Director Shaun Hughes appears to have made something that is some blend of The Hills Have Eyes and a meditation on the nature of solitude when it involves someone who's really really crazy. There is honestly nothing to grab a hold of here besides seeing some truly head scratching moments between a man and his hog and what appears to be a potato sack wearing hooligan who drifts out of the woods.
It goes a little Texas Chainsaw in how we end up back in the lair of the nutball but it's just weird enough that I want to know what happened and how this guy is going to either drive out of there or become a knickknack on this guy's mantle. I wish there was more I could say about this but it's got a pretty straightforward sensibility that works for me.
Not Another Celebrity Movie Trailer
Emilio Ferrari. Besides having a really boss name, I'm a little concerned.
Yes, no one goes out to make a horrible movie but this trailer is something to witness in all its vicious awfulness. I'm still shocked after having watched it a few times that it does exist out there and even more horrified that I'm drawn to it like a fly to a bug zapper. I know I'm being led to my doom but it looks like something I need to experience.
Nota bene: If you have any suggestions of trailers to possibly be included in this column, even have a trailer of your own to pitch, please let me know by sending me a note at Christopher_Stipp@yahoo.com
In case you missed them, here are the other trailers we covered at /Film this week:
Dead Man Down Trailer - Not really feeling what they're selling here. The trailer falls a little flat for me.
Ginger & Rosa Trailer - Seems like a rather plodding film. If they're trying to sell me on wanting to see this movie they've failed.