VIDEO: George Lucas And Kathleen Kennedy Discuss Transitioning LucasFilm Into The Future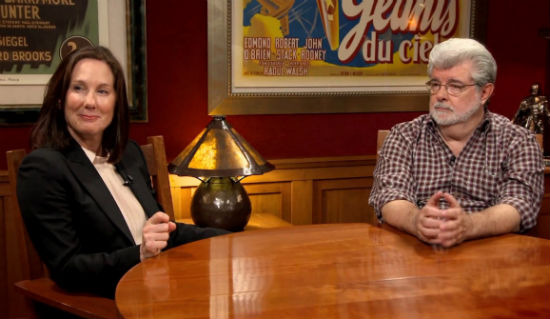 The fifth and final part of the discussion between George Lucas, Kathleen Kennedy and Lynne Hale has just been posted on StarWars.com. Much like the last few parts, there isn't any news on Star Wars Episode VII or the subsequent films, but this clip does feature the LucasFilm co-chairs talking about simultaneously departing and arriving at the company during a period of radical transition. Check it out below.
Here's the fifth and final part of the video, which began in October when Disney first announced its acquisition of LucasFilm.
Part one is here, part two, three, and four are at those links.